Teen Wolf season 6 opening scene featuring Scott and Stiles released online: Watch first 8 minutes here
Teen Wolf season 6 premieres on 15 November on MTV network.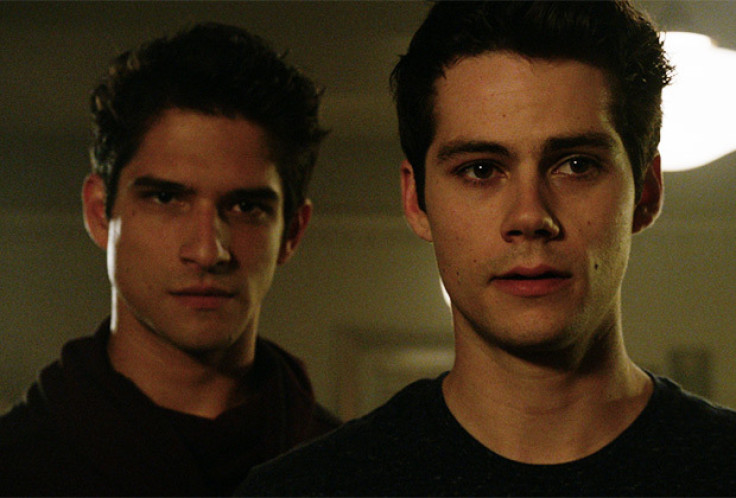 MTV has released the first eight minutes of the premiere episode of Teen Wolf season 6, which opens with a nod to Ghost Riders' arrival in Beacon Hills. Hayden and Liam, in the middle of their date, find a boy with memory asking for help in the woods.
Then we see a hilarious scene between Scott McCall and Stiles Stilinski being interrogated by Sheriff Stilinski. They created a huge scene by chasing after a van driver (carrying medical supplies including helium), thinking he was a criminal mastermind of a gang or a drug dealer of sorts.
Scott says, "This could be a good thing!" To which Stiles adds, "That we saved helium?" Scott smiles and says, "I mean that.. they don't need us anymore. We are all going off to college soon, so Beacon Hills is going to have to survive without us." But Stiles adds, "Beacon Hills will burn to the ground without us." Following this Stiles gets a call from his dad and he yells out, "They need us."
Showrunner Jeff Davis teased Stiles and Lydia's relationship at the New York Comic Con panel. He said, "I think it's all up there on the screen," and added that because it's the final season, "We want to bring some relationships full circle. We want to give the audience at least a few things they want."
Tyler Posey who plays Scott revealed the true alpha will again struggle to lead his pack. He said, "If I were able to hold the pack together, it wouldn't be an entertaining show. Scott fails once again."
Season 6 will find Stiles in danger of being erased from existence due to the arrival of new villains in Beacon Hills called the Ghost Riders. They have the power to erase people from reality, which is described as "worse than death". Scott McCall, Lydia Martin, Malia Tate, and Sheriff Stilinski will team up to save Stiles. Teen Wolf season 6 premieres on 15 November on MTV network.
© Copyright IBTimes 2023. All rights reserved.