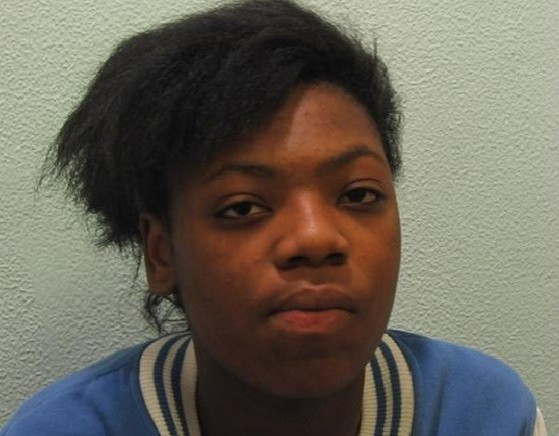 A girl who ordered the stabbing of a boy after he asked her to stop disrupting a game of football has been jailed.
Cherelle McKenzie-Jackson, aged 14, "went ballistic" after Junior Nkwelle, 15, chastised her for walking across a football pitch while he and friends were playing on it in Brixton, south London, a court heard.
She phoned her boyfriend Marc Tulloch, 17, and demanded that he killed Junior.
At the Old Bailey McKenzie-Jackson was jailed for eight years for manslaughter. She clicked her teeth loudly when the sentence wa pronounced.
Tulloch was sentenced to 10 years.
He had been on the phone to his girlfriend for an hour as she tried to persuade him to go to the scene to "avenge" her.
Sentencing McKenzie-Jackson, Judge Richard Hone QC said: "You have an extremely low IQ but that provides little mitigation for the seriousness of what you orchestrated.
"On the estate you were pretty well known for creating trouble.
"Initially Tulloch didn't want to come to your assistance but you were on your mobile for one hour demanding he should come and you persuaded him to come and deal with Junior."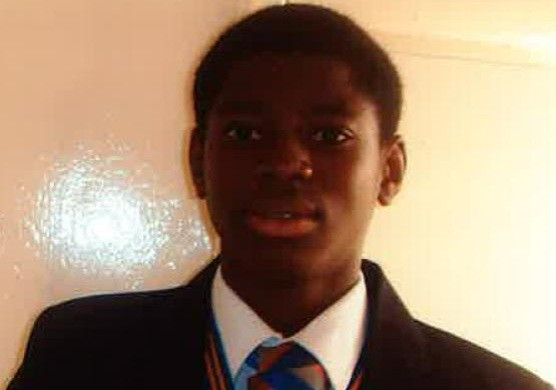 Junior's mother, Stella Muma, rushed to the scene where her son lay bleeding to death.
"I wake every day and see where my boy was killed, the vision of him lying on the floor wounded, breathless, motionless, and bleeding as the paramedics tried to save him, a horrific vision that is engraved in my mind," she said.
"At night when I try to sleep that horrific night revisits me. There have been many days I can't face even going outside as the reminder of what has happened is too painful."
McKenzie-Jackson and a group of friends got into an argument with Junior and his team-mates before she stormed away to her home on the Secker House estate.
She returned brandishing a knife and threatened the boys with it, saying her boyfriend would come to stab them.
When Tulloch arrived, McKenzie-Jackson pointed out Nkwelle to him and a fight broke out between the two during which Tulloch stabbed Nkwelle and punctured his lung and heart.