Children as young as 14 arriving on the Greek island of Lesbos are being identified as over-18s and forced to live with unrelated adults, without access to education and protective services, a shocking new report has revealed.
Greek authorities are quick to register teenagers as adults, without conducting a proper assessment, according to the Human Rights Watch report 'Lone Migrant Children Left Unprotected' published today.
If an assessment is carried out, it is often during a hasty visit to a dentist where any children whose wisdom teeth have come through are registered as adults. This was how 17-year-old Akash from Bangladesh ended up in the adult section of Moria refugee camp, where more than 3,000 people are living in "inexcusable" and "inhumane" conditions.
Akash had told authorities that he was 17, but after his dental examination they changed his age to 18. "They changed my age and took me out of the children's section," he said. His real age has never formally been recognised.
"We found that even in cases when the dentist was unable to draw a conclusion, children were being registered as adults," Eva Cossé, Greece researcher at Human Rights Watch, told IBTimes UK.
Sometimes a child's age is determined with an X-ray measuring their bone density. Both the dental examination and X-ray method are "problematic" as they allow for a "large margin of error," according to Cossé.
Children should also be assessed by a psychologist who asks them about their memories and school experiences when determining their maturity, but this is never done, Cossé said.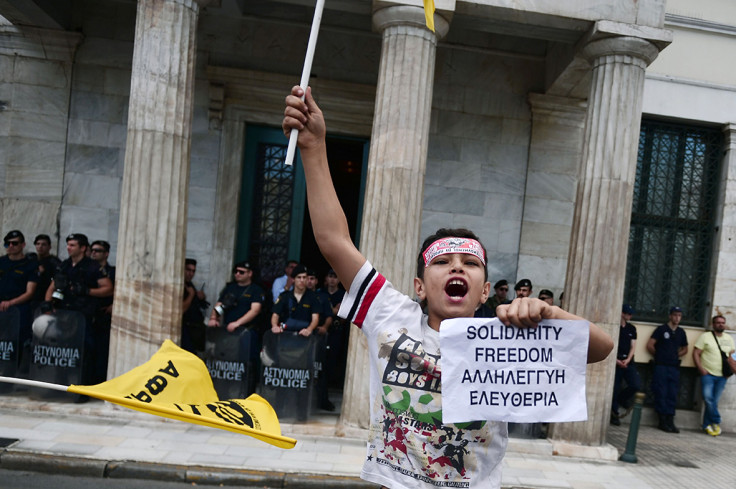 There are also concerning reports of children who lied about their age when they first arrived on Lesbos because they were scared that they would be sent to a detention centre.
"They are told by their traffickers that if they say that they are minors they will end up in a detention centre or at the police station," Cossé said.
16-year-old Anush, who fled from Afghanistan, told authorities that he was twenty when he arrived on Lesbos last summer.
"I gave them this age because when I first came here the underage unaccompanied children were in a closed detention center inside Moria and as people informed me, when you are underage you cannot leave the island," he said.
"I didn't want to be locked in Moria. There were protests and two children [attempted to] commit suicide," he said. "That's why I didn't want to give my real age."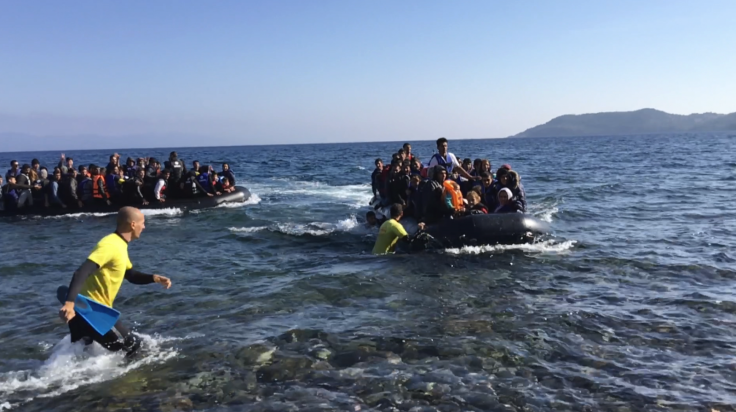 This misidentification carries many risks for unaccompanied children, according to Cossé. Children as young as 15 end up living with unrelated adults in overcrowded camps, such as Moria, where they are unable to access education and lose their right to family reunification.
Under European Union and Greek law, unaccompanied children may apply to be reunited with family members living in different EU countries. They lose this right when they turn 18.
Forcing children to live among adults in camps where clashes between refugees and police are common has a "high toll on their mental health," said Cossé who has heard from many children suffering from depression, anxiety and sleep deprivation. Several children living in Moria told her that they had started self-harming because they feel increasingly helpless trapped inside a camp where tensions have flared in recent months.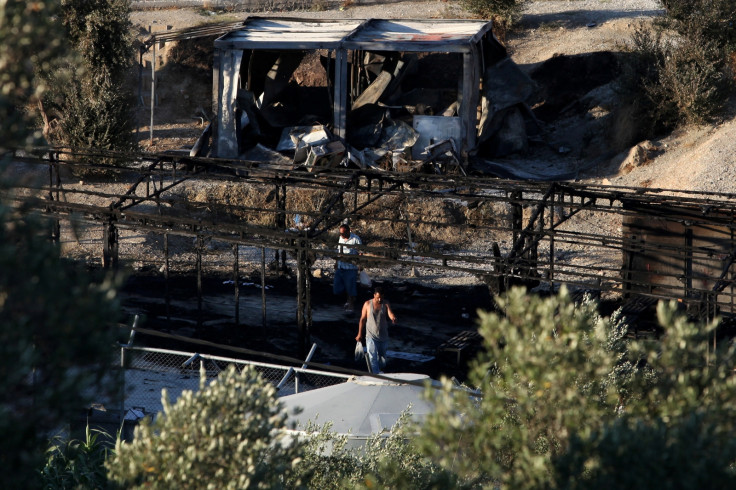 Violent protests have broken out in Moria in the past few weeks, most recently on Tuesday (18 July) when riot police were filmed throwing rocks at protesters. The conditions on the island have deteriorated dramatically since the start of June due to the influx of refugees arriving at the overcrowded camp. There was a four-fold increase in the number of people arriving on Lesbos in June, 785, compared with April, 230, a spokeswoman for Doctors without Borders told IBTimes UK.
16-year-old Amadou was injured in yesterday's protest after a teargas canister landed on him.
"I was sleeping and I hear this noise. And I come out and I was looking and the police threw teargas on me," he said.
Cossé said she had received a text message from a refugee telling her that police were beating people in the camp, including a pregnant woman.
*All children's names have been changed to protect their identities.