A violent teenager stabbed his friend to death with a meat cleaver in a brawl that was sparked by the use of Snapchat emojis, in an argument about who was "toughest" in a group chat.
On Friday (26 January) a judge made an order lifting a ban on naming the 16-year-old perpetrator who killed his friend in the street on 6 June last year.
Judge Nicholas Hilliard QC named Abdulrahman Ali due to "huge public concern," after the teenager was found guilty of murder following a four-week trial at the Old Bailey last month.
Ali, from Tottenham, has been sentenced to life detention and will serve a minimum of 15 years for murder and two years for possession of a bladed article to run concurrently.
Ali was adjudged to have stabbed to death Osman Sharif Soufi, also from Tottenham, at around 5.15pm in Tottenham Green East Southside, near the junction with Tynemouth Road.
During the trial it emerged that Ali had taunted Soufi on the social media app by sending laughing emojis during a group chat when Soufi claimed that he was the toughest.
Angry at being mocked, Soufi allegedly threatened to "wet" (stab) Ali, give him a "drilling" (beat him up) and "rise the burning" (get a gun), according to another boy, reported BBC News.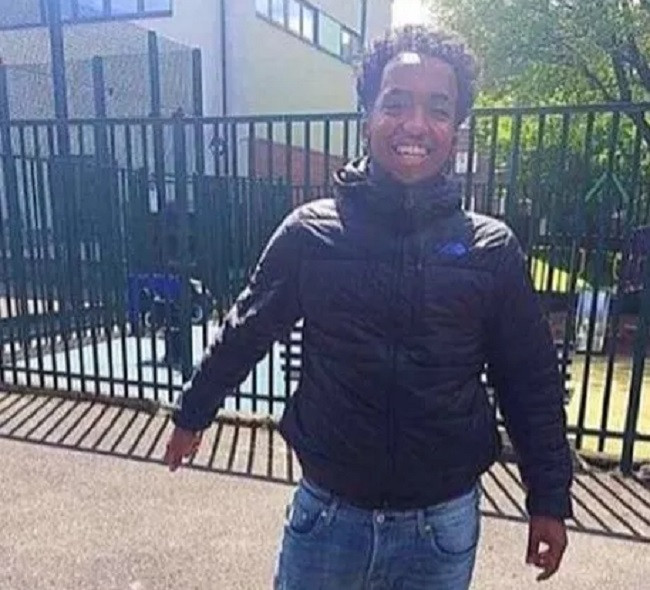 The next day, Ali armed himself with a 31cm knife and went to Tottenham Green to confront Osman.
Witnesses said that they began arguing and Ali was waving his knife before they went off in different directions, only for them to see each other ten minutes later.
Ali then stabbed Soufi once, which passed down through his rib, damaging his heart, lungs and liver and became embedded in his body, before fleeing.
When the defendant returned home his father contacted police and reported that his son had been in a fight and he was arrested.
During the trial Ali claimed he was acting in self defence, and did not mean to cause Soufi serious harm, although this was rejected by the jury.
Hilliard said according to the MirrorOnline: "Knives use by young people in violent attacks in London is of huge public concern.
"Time and again they are used to lethal effect and with devastating consequences for families of the victims. This was murder in broad day on the streets of London. You chose to carry a knife that day."