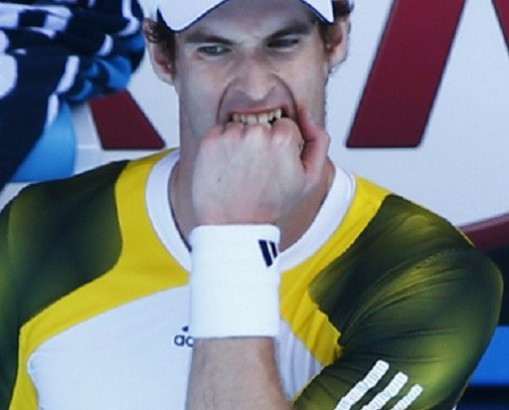 Andy Murray has admitted he must play better against Gilles Simon to stand a chance of Australian Open glory, after he toiled to victory over Ricardas Berankis in round three.
The British number one dropped five games in the final set on his way to a straight sets victory at Flushing Meadows. Next he faces Frenchman Simon, but will be hoping to improve the timing of his ground strokes in that encounter.
Speaking after his 6-3, 6-4, 7-5 win over Berankis, Murray admitted: "I'll need to play better."
Luckily for him, Murray has the perfect antidote to indifferent form: "Playing matches and winning, that normally helps," he said after the match.
"We hit enough balls and practise enough that it shouldn't be a huge issue. Nothing's frustrating me, though. I won in straight sets my first three matches," said Murray.
"Every player wants to hit the ball well every day if they can. But the reality is it isn't always going to happen.
"But you also don't necessarily want to be playing your best tennis the first round of a grand slam or of any tournament. You want to try and improve as the matches go on. I'm sitting here happy that I'm through to the fourth round, not having played my best tennis."
Murray and Simon take to the court on Monday, 48 hours after Simon endured a bruising encounter and was forced to dig so deep to send fellow Frenchman Gael Monfils out of the competition
Simon won a mammoth fifth set 8-6 against Monfils, after losing the previous two sets on the bounce, including a 6-1 thrashing by his compatriot in the fourth.
He admitted afterwards: "I was lucky."
At one point, Simon was rated doubtful for the match against Murray on 21 January after suffering leg cramps in the match against Monfils, which lasted almost five hours.
But he has vowed not to give in to the pain.
"I am just going to try to recover as well as possible for tomorrow," Simon said.
"I never cramp on the court normally so it was a strange feeling for me. I felt at the end of the second set that it would be very hard to continue to play, I was just hoping I would feel a little better.
"So I decided to rest a little bit on the court, play different tennis for the third and fourth sets and try to give everything in the fifth. But I got lucky to win this one."