'Tens of thousands' of Burundian refugees affected by malaria in Tanzanian camps
Medecins Sans Frontieres tells IBTimes of the worrying situation in refugee camps in Tanzania.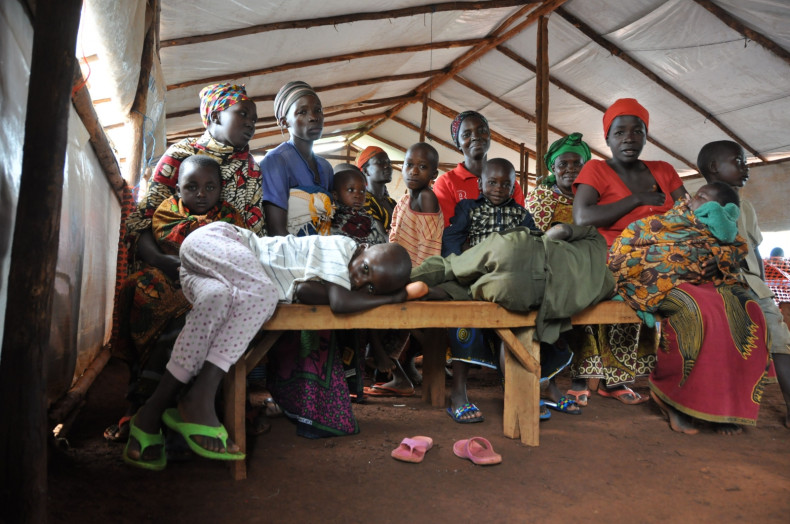 Tens of thousands of people living in Tanzania's biggest refugee camps are suffering from malaria, medical charity Medecins Sans Frontieres (MSF) has warned.
As Burundi's refugee crisis extends into its 2nd year, neighbouring country Tanzania is struggling to cope with the large continued influx of displaced people, as some 258,731 people – predominantly Burundians – are living in Nduta and Nyarugusu camps.
Over the past three months, MSF has treated 55,400 people for malaria. One of the world's greatest killers, malaria is transmitted to humans by infected mosquitoes.
"There has been a spike in malaria and malaria cases over the past three months, and tens of thousands of refugees have contracted malaria," Francesca Quinto, the deputy head of mission for MSF's projects in Tanzania's refugee camps, told IBTimes UK.
Two months ago, the UNHCR and aid agencies noted a peak in arrivals of Burundian refugees – from beginning January to March, over 30,000 Burundians arrived in the camps. Rates of arrival were between 600 and 700 a day, with a peak at 1,000 daily arrivals.
Since January, MSF seen a 12% increase in malaria cases in the medical facilities the organisation runs in the camps located in the the north-western Kigoma region in Tanzania, where there is already high prevalence of the disease.
"This is compounded by living conditions in the camps and the raining season, as heavy rainfall in the area means an increase in stagnant water, which provides breeding ground for mosquitoes," Quinto explained.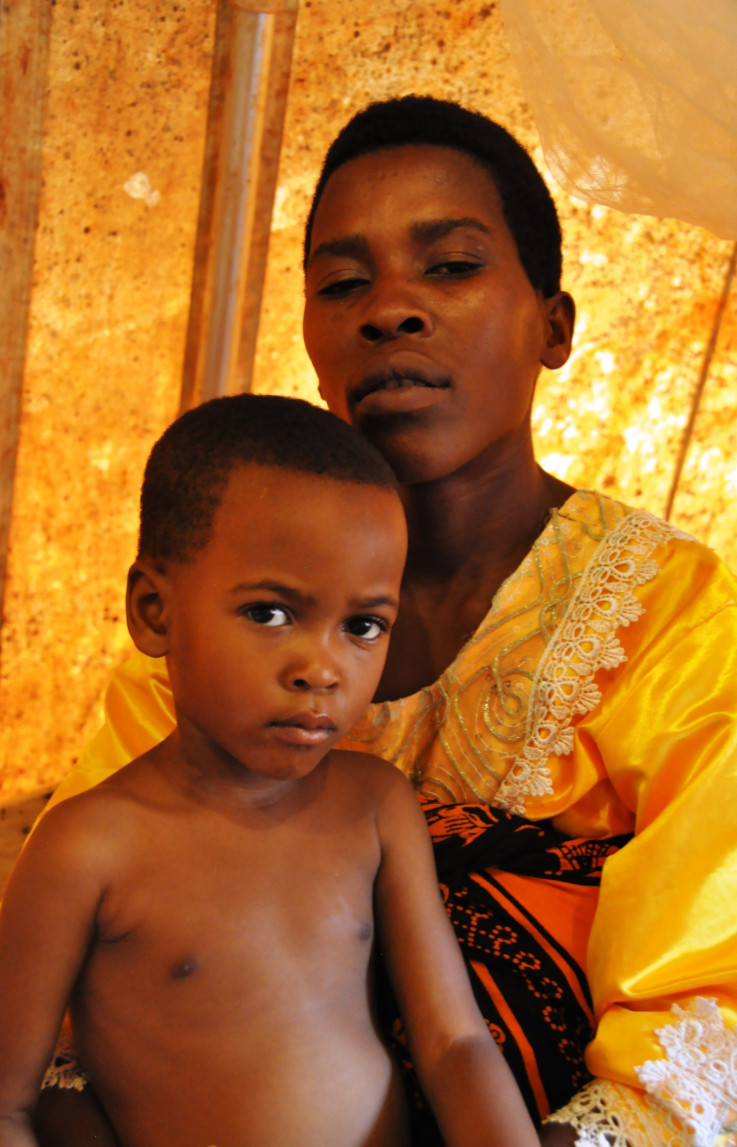 A three year old malaria patient and her mother at Nduta camp, Tanzania.
Eleanor Weber-Ballard/MSF
For the past few months, Burundian refugees have been living in tents made out of plastic sheeting and wood. Agencies in charge of shelter construction – no matter how efficient they are – have not been able to keep up with the pace of refugees arriving.
For the shorter time possible, asylum seekers, or refugees, are now placed in mass shelters, constructions of plastic sheeting and wood boards that can house up to 1,000 people. There are mosquito nets provided by group of 3-5 people. People are supposed to stay there in the minimum amount of time necessary.
"Unfortunately when you have this huge spike of people coming in, they tend to stay longer. At the peak of the arrivals (January-February), refugees would stay in mass shelters for three to four weeks. This was very concerning from a health and hygiene point of view," Quinto said.
"In the past weeks, there has been a drop in numbers of people coming in. For the last part of March, we're talking about 45 people arriving a day."
In Nduta camp, the agencies and NGOs managed to decongest enough shelters with the construction of transit centres made up of some 200 tents.
"But the reality is that still there are people in mass shelters, which do not have concrete floors. With the rainy season, the floor is not only humid, it can be wet. Mosquito nets are not necessarily in the best conditions and may have holes. All these factors provide best, insanitary conditions for thriving of diseases and the transmission of malaria," the MSF official said.
Young children are particularly affected – in February in Nduta camp, 40% of patients with simple malaria were under five years old.
"Children, especially under five, have lower immunity to this and a lot of times malaria comes accompanied by other medical problems for these children." As the raining season often means lower temperatures, children are much more exposed to respiratory problems.
An outbreak of cholera or measles remains a major concern as the risks is high.
"Fortunately we have not yet documented any cases of cholera but we are preparing ourselves for the worst. An outbreak of either of these diseases would be a catastrophe. Up until today we have been lucky that none of these worst case scenario materialised."
As at 24 April, there were 413,477 Burundian refugees, living in Tanzania (237,393), Rwanda (85,345), Uganda (44,699), Democratic Republic of the Congo (36,120), Kenya (5,040), Mozambique (1,908), Zambia (1,873) and Mozambique (1,099).