Two people have been reported dead after a mass shooting outside a teen night in Florida, in which at least 15 other people were injured.
The incident, which took place outside Club Blu, in Fort Myers, happened in the early hours of Monday morning (25 July), around 1am local time, and police are in attendance at the scene.
The nightclub was hosting a teen event, with children as young as 13 in attendance.
Reports coming from the scene suggest one of those killed in the attack was a 14-year-old boy, The Mirror reported, although this has not been confirmed by police.
Syreeta Gary, whose teenage daughter was attending the event, said in an interview with Fox4Now her daughter was lucky to escape.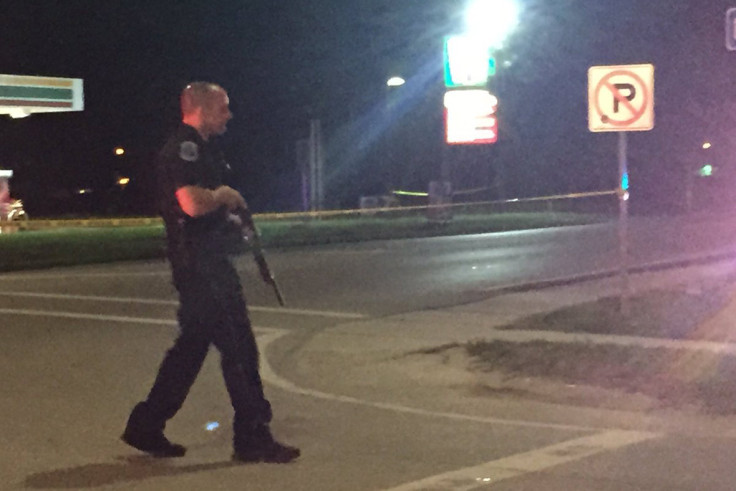 "I just thank God my daughter is ok because she could have been shot. Her dodging bullets and running dropping between cars – it's ridiculous that these kids have to go through this, they can't enjoy themselves because you have other people that have criminal, sadistic minds and they just want to terrorise things. I'm just glad she's ok," she said.
One of the victims shared a video of himself on Facebook, having written: "I don't wanna die" following the attack.
Timothy Settles wrote on his page ahead of the attack that he was going to the club, and was hospitalised in the shooting.
Shootings were also reported at other locations around the city, with someone reported to be firing shots from a vehicle while driving along a nearby street, although it is not yet clear whether the two incidents were connected.
The club said in a statement on its Facebook page: "We are deeply sorry for all involved. We tried to give the teens WHAT WE THOUGHT WAS A SAFE PLACE TO HAVE A GOOD TIME. Ages 12-17.
"There was armed security as well as full security,inside and out. As the club was closing and parents were picking their children up.....that's when all this took place. There was nothing more we could of done az you see it was not kids at the party that did this despicable act. Our condolences to all parties involved."
There is a huge police presence around the scene, and at the other locations where shots are believed to have been fired, near Ortiz Avenue.
Three people have now been detained in connection with the shooting.