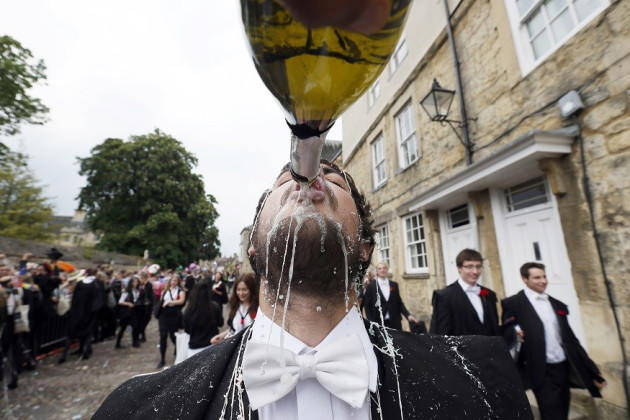 Could you provide an education in how to be the quintessential English gentleman and teach a wealthy Arabic man to love opera, play jazz piano, love Shakespeare and win a place at Oxford University?
One wealthy and socially ambitious student is willing to pay handsomely for just such a person to transform him in to a cross between comic toff Bertie Wooster and sophisticated Hannibal Lector - minus the criminal tendencies.
The teacher who can turn their employee in to a culture vulture stands to get a handsome salary of £122,300 ($200,000) and spend months each year travelling the world with their pupil.
According to the advert, the unnamed Arabic man is a "very successful" businessman who left school in his early teens and has "now decided that he would like to invest in himself."
The advert appeared in the pages of the Times Educational Supplement and also includes other unusual conditions.
An understanding of William Shakespeare's literary canon is a must, as well the ability to spark a love of the Bard in the high-paying student. Doing that is no mean feat, as many teachers can say.
Elocution lessons also feature and they come with a high thresh-hold of success: the student wants all to expunge all trace of his Arabic roots from his spoken English. Insisting upon pronunciation with "no geographical specificity" suggests a wish to sound like a member of the Royal family.
After all that, it hardly seems necessary for the ad to state the ideal candidate will be 'highly intelligent, erudite, well-read, musically accomplished and socially and culturally versatile.'
According to the poster, this unusual role would suit the headteacher of a school who fancies taking early retirement.
The eye-catching ad does acknowledge the aims of the would-be Renaissance man are "hugely ambitious" and concedes that a place at Oxford is not guaranteed.
The hefty pay packet comes with conditions which might appear onerous, such as that the teacher is required to be available round the clock for lessons.
It continues: "The tutor should constantly be researching and planning a culturally rich range of musical and dramatic performance, visits to art galleries and museums, restaurants, sites of historical or contemporary interest - any place or activity that the tutor thinks will be an essential part of this "life-curriculum" in its most encompassing sense."
If you apply for this job, don't forget to run spell check at least twice.