Tesco launches first avocado spread in UK – will you be giving up butter on your toast?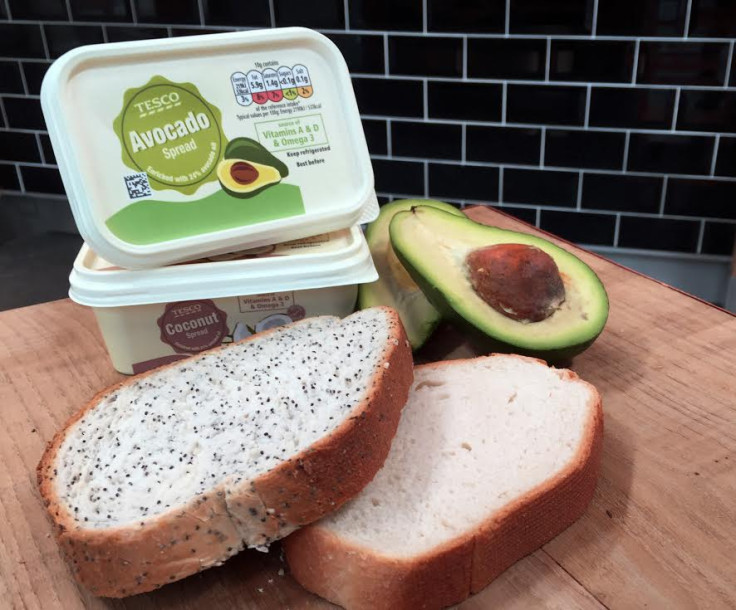 The avocado obsession has reached new limits in the UK, with Tesco announcing the launch of a new avo spread intended to replace traditionally loved butter and margarine. With the avocado market now worth £150m a year, the fruit is certainly in the running to become one of the nation's favourites and an essential part of every contemporary foodie household.
This would be even more so now they can be spread on your morning toast, although perhaps with less flare and flavour than your classic smashed avocado brunch smeared over a layer of melted, salted butter on sourdough.
The spread, launched along with a spread made from coconut oil, taps into the health-conscious consumer and the trend for foods popularised by the likes of bloggers Hemsley and Hemsley and Deliciously Ella, who often praise the virtues of such ingredients and eschew traditional products such as butter.
Tesco spreads buyer Dean Rawlinson said: "Shoppers can't get enough of avocados, which have become extremely popular on account of their great taste, versatility in food and drinks as well as for their nutritional benefits.
"We're always looking for innovative new avocado products for customers such as the Avozilla [huge avocado] or frozen avocado, which we launched last year. With this, the UK's first ever avocado spread, our product developers have created a new and exciting way for shoppers to benefit from the excellent health credentials of avocados in even more ways."
Although it sounds predominantly like another avocado-flavoured food fad, the spread is dairy-free, which is ideal for vegans and those with food intolerances to use as a daily substitute for butter as well as allowing dairy-fiends to have a day off.
The ingredients list also boasts to have more nutritional value with the addition of avocado oil, Omega 3 and vitamin A and D as well as a low salt content of less than 1%. However, it does include palm oil and rapeseed oil, so it's not all 'eat clean' ingredients here, but it does provide an interesting alternative.
The avocado spread is already available in 400 Tesco stores across the UK, costing £1.20.
© Copyright IBTimes 2023. All rights reserved.