Elon Musk's Tesla and the government of South Australia have announced plans to build a massive interconnected solar power plant spread over 50,000 homes.
The project comes after Tesla's "largest battery in the world" functioned just as promised and responded to an energy crisis in 140 milliseconds in late December last year, providing electricity to about 30,000 homes, according to Phys.org.
Under the project, a large network of batteries and solar panels will be fixed on people's homes. The project will be financed by the government which will sell excess power generated by the network.
"My government has already delivered the world's biggest battery, now we will deliver the world's largest virtual power plant," state Premier Jay Weatherill said in a statement.
"We will use people's homes as a way to generate energy for the South Australian grid, with participating households benefiting with significant savings in their energy bills," he added.
In the first phase of the project, 1,100 public housing properties will be fitted with a 5kW solar panel and an accompanying Tesla battery. After the trial run, a further 24,000 public housing properties will get the panels. The scheme will be open to other South Australians over the course of the next four years. The initial rollout cost to the government of South Australia is estimated to be around $1.6m (£1.13m).
Apart from Tesla, the government is reportedly looking to increase competition by calling for more private players and energy retailers to participate in the project. The virtual power plant is expected to have 250 megawatts of solar energy and 650 megawatt hours of battery storage.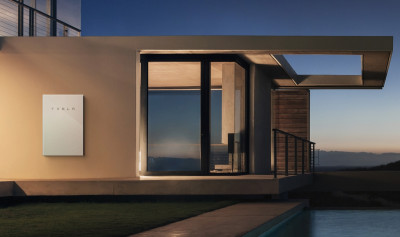 "At key moments, the virtual power plant could provide as much capacity as a large gas turbine or coal power plant," Tesla said in a statement. As of 2016, over 60% of Australia's energy needs are met by coal and only 14% by renewables.
Australia is one of the world's largest producers of coal and gas. A major power failure in 2016 caused by a storm plunged the whole of South Australia into darkness, prompting the government to turn to renewable sources of energy.