Tesla has revealed a new range of solar roof panels, to be built exclusively for the electric car maker by Panasonic at the company's new Gigafactory 2 manufacturing plant.
Although new, these panels are not to be confused with a range of solar roof tiles previewed by Tesla in October 2016. Where that solution is for newly-built property or customers who wish to installed an entire new roof, the Panasonic panels can be fitted to an existing roof.
Energy is collected by the 325-watt panels with an efficiency of almost 22% and stored in a Tesla Powerwall, a large battery pack fitted to an outside wall which then provides the building's electrical supply.
But unlike other solar panels which stand proud from the roof, include unsightly mounting equipment, and spoil the building's aesthetic, Tesla and Panasonic's solution is far sleeker.
Although not as subtle as the solar tiles, pictured below, the new Panasonic panels have a much lower profile than their rivals and are claimed by Tesla to have "no visible mounting hardware." This design was first developed by a company called Zep Solar, which was acquired by SolarCity in 2013. Solar City, with Musk installed as chairman, was itself acquired by Tesla for $2.6bn (£2bn) in late 2016.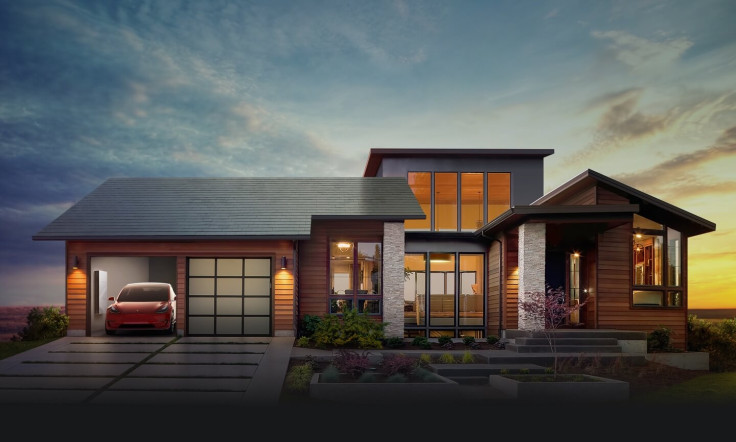 The panels will be built at Tesla's Gigafactory 2 facility in Buffalo, New York in the summer, where the new solar tiles will also be manufactured later in the year. Tesla says the panels, which have a 25-year warranty, "exceed industry standards for durability and lifespan."
US customers can contact Tesla for a quote now, but unfortunately there is currently no word on availability in the UK and across Europe. British readers interested in the panels can sign up to receive email updates when Tesla has more to share about its international plans.