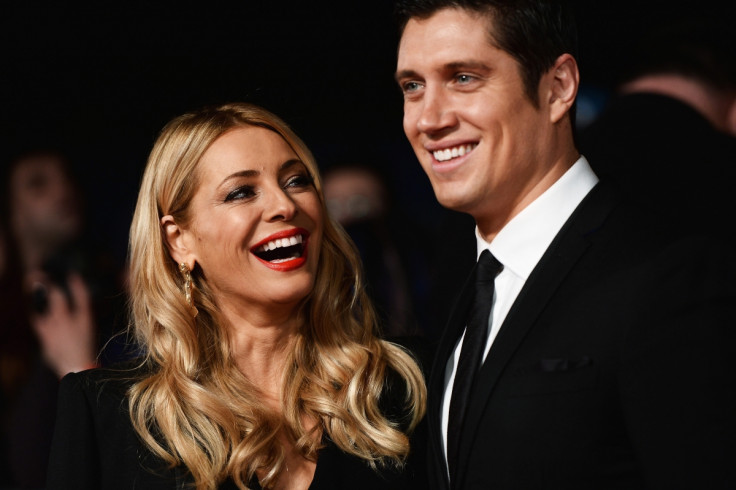 Tess Daly had reportedly decided to give her husband Vernon Kay a second chance after he was accused of sending "flirty messages" to Page 3 model Rhian Sugden. Earlier this week, the TV host responded to the accusations that he had been messaging the model behind wife Tess Daly's back for the second time, claiming that his wife was "aware" of the their communications.
In a statement Vernon insisted there was never anything "inappropriate" about their exchanges. "I was contacted by Rhian, 29, out of the blue back in December regarding the story in 2010 claiming she had information she wanted to pass on," he said. "I recognise how it may look when messages are pulled out of context but there was never any inappropriate intent to our communication."
However, the contents of the texts were revealed by The Sun newspaper, which alleges that the 41-year-old had arranged to meet Rhian at a hotel room. He had reportedly saved her name on his phone under the name "Alice".
According to the newspaper, the model asked if they should cut off contact and Vernon reportedly replied: "I think it's reassuring you do message. We get on." In a text sent on January 4, it is alleged he suggested they meet up. "A very private location is required for some wine," the text states. He then suggests she should get a wig.
In another message Vernon reportedly asked Rhian if she had told anyone about their texting exchange. "... A recurrence of 2010 would kill me. You told anyone?" According to The Sun, Vernon also agreed to meet Rhian at a "discreet apartment hotel" in March while he was in Manchester working for Comic Relief - claims he has denied. It has been reported their meeting fell through at the last minute because the Family Fortunes host had an "emergency".
Friends of the star fear he is in the throes of a mid-life crisis as he struggles to live in the shadow of his wife's success. Tess has become one of the BBC's biggest stars since she was picked to host Strictly with Bruce Forsyth in 2004. In 2013 she signed a £300,000 deal to become the new face of cosmetics giants L'Oreal.
In comparison, Vernon has seen his once promising TV career flounder. He is the host of ITV daytime game show 1000 Heartbeats and has a Radio X slot but most of his TV gigs in recent years have been axed, including 2012 ITV mini-series Let's Get Gold, ITV diving show Splash and Channel 4's American Football Show.
It has been reported that despite her latest humiliation, Tess has decided to give Vernon one last chance, on the proviso that he stays away from the topless model. According to The Sun, the Strictly presenter issued the ultimatum to her husband of 13 years with whom she has two daughters, after "tearing strips off him" on her 47th birthday.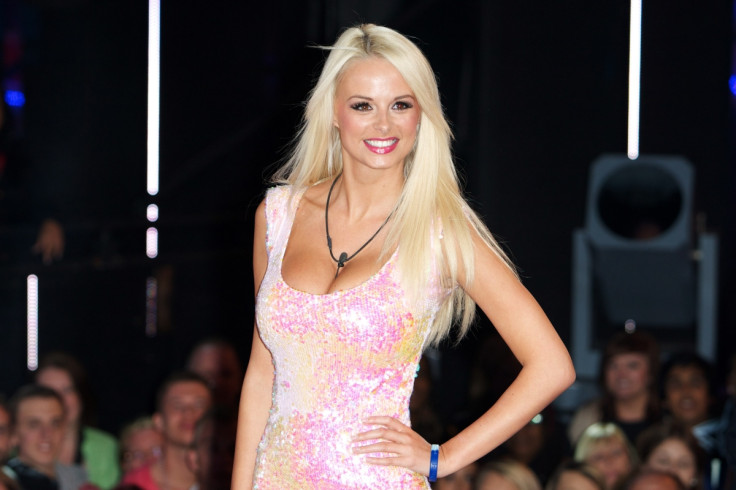 The Sun reports that a friend of the couple, said: "Tess is utterly devastated but does not want to give up on her family. She met Vernon on Tuesday night and tore strips off him. This has been so humiliating for her. She can't believe he has been in touch with Rhian again.
"She is terrified there are more revelations to come. She couldn't handle that. It nearly destroyed her family six years ago and she thought they had moved on from it all. Vernon has obviously apologised for dragging it up again. Tess has forgiven him but only under some very strict conditions. The main one is that he never speaks to Rhian ever again."
Vernon has denied the allegations that he had arranged to meet Rhian. A rep for the TV presenter said: "Vernon has already clarified that he was in touch with Rhian because she had information regarding the original story from 2010. There was never any inappropriate intent to their communication."
Following the revelations, fans of the Strictly Come Dancing host have been showing their support for Tess who has so far maintained a dignified silence. "Why on earth? @TessDaly is a walking goddess!" said one Twitter user. Another wrote: "@TessDaly is absolutely stunning and classy, I have no idea what @vernonkay is at, all @Rhianmarie has to offer is a pair of t***.#sillyman"