A Texas aquarium inadvertently killed 400 fish with chemicals poured into their water to kill parasitic flatworms.
Nearly all the fish in the Texas State Aquarium's two largest indoor tanks died after the treatment to clear the waters of a "particularly difficult" parasite. It was a "truly sad fluke", said Richard Glover, spokesman for the Corpus Christi institution. The aquarium was trying to vanquish the trematoda parasite, which included two groups of parasitic flatworms, known as flukes, that live inside fish.
Many of the victims were part of the 125,000-gallon Islands of Steel exhibit. The aquarium had touted the "breathtaking" exhibit featuring an underwater view of fish commonly found near oil platforms off the Texas coast in the Gulf of Mexico: nurse sharks, green moray eels, spadefish, amberjack, tarpon, grouper and a sand tiger shark.
Other aquariums had used the same chemical without problem, according to Glover, and staffers had tested the chemical in a smaller pool with no ill effects.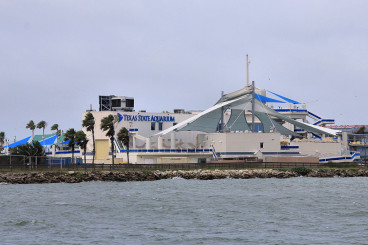 "Staff members worked diligently throughout the night to save as much of the collection as possible, but considerable losses were sustained," the aquarium noted on its Facebook page.
The site has turned into a kind of "fish memorial," noted the San Diego Union-Tribune, with aquarium fans remembering their late favorites with photos, and offering consolation to aquarium workers.
"This is a loss for all of us in the community," noted one poster. "You guys must be devastated. I am so sorry."