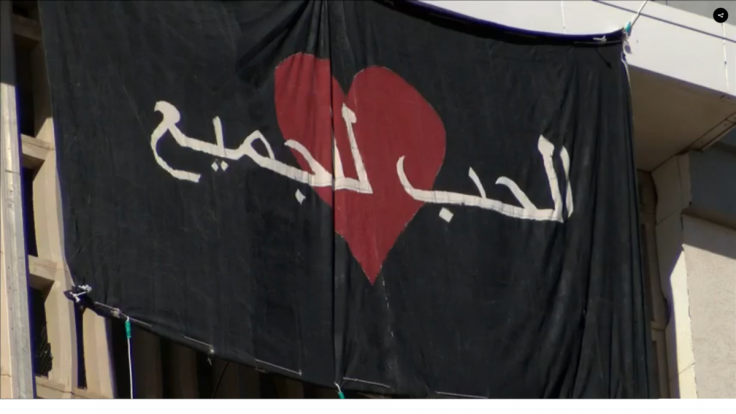 The mayor of a Texas city has demanded police, the FBI and the Department of Homeland Security launch an investigation after a flag with the message, Love for All, in Arabic was hung from a municipal building.
The red, black and white flag with the Arabic inscription and a picture of a red heart was hung from the Citizens Tower in downtown Lubbock on Monday (15 February) morning, the Lubbock Avalanche Journal reported.
"It is premature to come to conclusions before we can gather more facts but I believe that we must take this situation seriously in light of current National and International events," Lubbock mayor Glen Robertson said in a statement to local media.
In an email to municipal authorities, Lubbock requested the flag be removed immediately, and officials "notify the Department of Homeland Security, the FBI, and our Lubbock County Sheriff's Department".
The incident comes after US politicians were accused of using islamophobic rhetoric in the wake of terror attacks in Paris and California in 2015, with Republican presidential candidate Donald Trump calling for Muslims to be banned from entering the US.
The flag was removed from the building currently undergoing renovation, by midday, reported the Journal. The identity of the person who hoisted the flag remains unknown.
"You see a black flag with white writing and automatically people are going to assume that it's Isis- related," David Villarreal, Director of the Language Laboratory at Texas Tech told Everything Lubbock.com. "[But] when you don't have all the information at the beginning you should always side on the side of caution because it is better to be safe than sorry."