Texas braced for 130mph Hurricane Harvey with governor preparing for 'major disaster'
Greg Abbott has asked for more federal aid to deal with the Category 3 storm due to hit the state.
The US state of Texas is braced for Hurricane Harvey which is set to bring 130mph winds and possibly a "very major disaster", according to the state's governor.
The Category 3 storm is set to batter the state's coastline, the state's governor says, after arriving from the Gulf of Mexico at around 1am or 2am GMT (7-8pm local time).
A hurricane warning is in effect for about 1.5m people, with another 16m under a tropical storm warning around the Corpus Christi, a port city of 320,000 people.
Up to 40 inches of rain and "catastrophic" storm-surge flooding were predicted for the state while Texas Governor Greg Abbott has said that this could be the worst storm in 12 years.
Abbott has asked for more help after saying Harvey was now "turning into a very complex and dangerous hurricane".
Abbott called on people to flee the area saying, according to CNN: "My top goal is to be able to make it through this storm in a way in which we lose no lives.
"Put your life first and your property second."
Abbott said in a statement that US President Donald Trump, who is due to visit Texas early next week, had pledged all available resources from the federal government to assist in preparation, and rescue and recovery efforts".
The NHC has also warned that storm surges carry the possibility of bringing "life-threatening" floods to Houston with up to 20 inches of rain, America's oil capital.
The storm is set to seriously affect Texas's oil refining industry which is centered in Corpus Christi with about 45% of US oil refinery taking place on the Gulf of Mexico coast.
Meteorologists are warning of extremely high volumes of rainfall with parts of Texas already seeing a storm surge 2.5ft above normal.
Ahead of the storm, it has been reported that the Driscoll Children's Hospital in Corpus Christi has flown at least 10 babies from its neo-natal intensive care unit to other hospitals.
Hurricane Harvey is set to become the strongest storm to hit the US since October 2005, when Hurricane Wilma struck the coast of Florida leaving 87 people dead.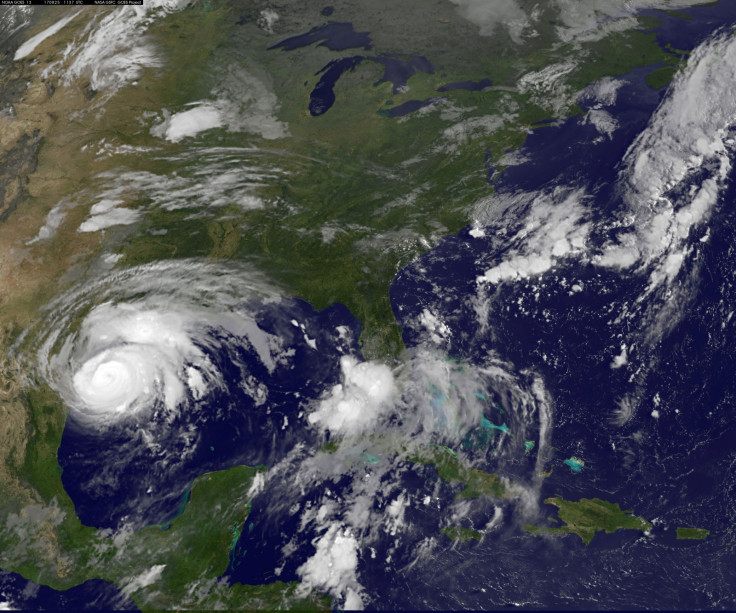 © Copyright IBTimes 2023. All rights reserved.