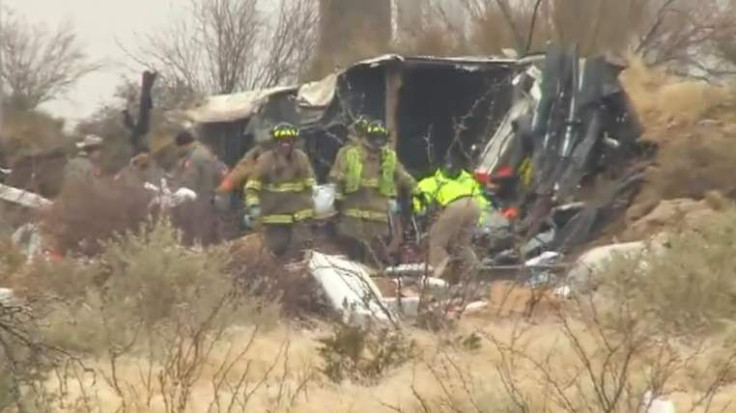 At least 10 people are reported to have died after a bus carrying prisoners veered off a road and was hit by a train in Texas.
The bus carrying 12 inmates and three correction officers collided with the train after skidding off an icy motorway near the city of Odessa, the Texas Department of Criminal Justice said.
Justice department spokesperson Jason Clark said the bus was taking the inmates from a prison in Abilene to another in El Paso.
The remaining five people on board the bus are said to be receiving treatment, but the severity of their injuries are not yet known.
Local media reports the bus skidded off a bridge before it was hit by the train.