Two people have been killed and more than 80 injured following a motorway pile-up involving at least 140 vehicles on a foggy motorway in Texas.
Debra Leggio, 60, and her husband Vincent Leggio, 64, were killed when their SUV collided with an 18-wheeler trailer on Thanksgiving Day.
About 10 people sustained critical injuries following the pile up on Interstate 10 near Beaumont, about 80 miles east of Houston.
"It is catastrophic," said Jefferson County Sheriff's Office Deputy Rod Carroll. "I've got cars on top of cars."
The fog was so thick officers attending the scene did not immediately realise the scale of the accident, Carroll added.
Carroll said uninjured drivers helped authorities sort through the wreckage. "It's just people helping people.
"The foremost thing in this holiday season is how other travellers were helping us when we were overwhelmed, sitting and holding, putting pressure on people that were injured."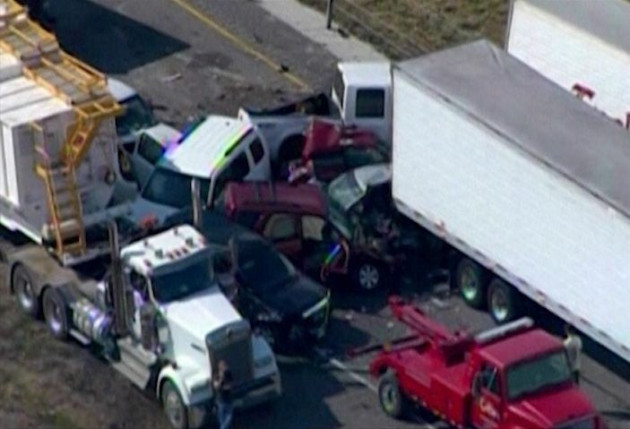 Neighbours of the two people who were killed in the pile-up told the Houston Chronicle that Debra and Vincent Leggio mostly kept to themselves.
"They were nice, quiet and conservative," said Andrew Rubio, who said he has lived next door to the couple for about two and a half years.
The motorway's eastbound lanes reopened around eight hours after the accident started.