A 15-year-old high school student was filmed screaming "I don't want to die" as her boyfriend raped and strangled her to death, prosecutors say. The semi-naked body of Karen Perez was found stuffed in a cabinet under a sink inside an abandoned apartment in Houston, Texas, on Monday (30 May).
Her boyfriend, also aged 15, has been charged with her murder after police say they discovered the disturbing footage on his mobile phone. The teenager, who has not been named, appeared in court on Wednesday and is currently in custody.
Perez was last seen at South Houston High School, on 27 May. Friends, family, and even her own boyfriend had joined the desperate search for the teenager.
CCTV footage had shown Perez walk into a Taqueria near her home, shortly followed by two young males – one of them believed to be her boyfriend. She was then seen leaving the restaurant hand-in-hand with one of the young males and was never seen again.
The search for Perez lasted days with her boyfriend even posting messages on social media asking people if they'd seen her.
But court documents claim while he was driven around the neighbourhood in the search for her girlfriend, Perez's boyfriend told his father to take him home because she wasn't alive. The teen's father then contacted the police, according to ABC7.
Perez's body was discovered on Monday night in a block of abandoned apartments a short walk from South Houston High School in Avenue North, at the junction with 12th Street. Her boyfriend was arrested the next day.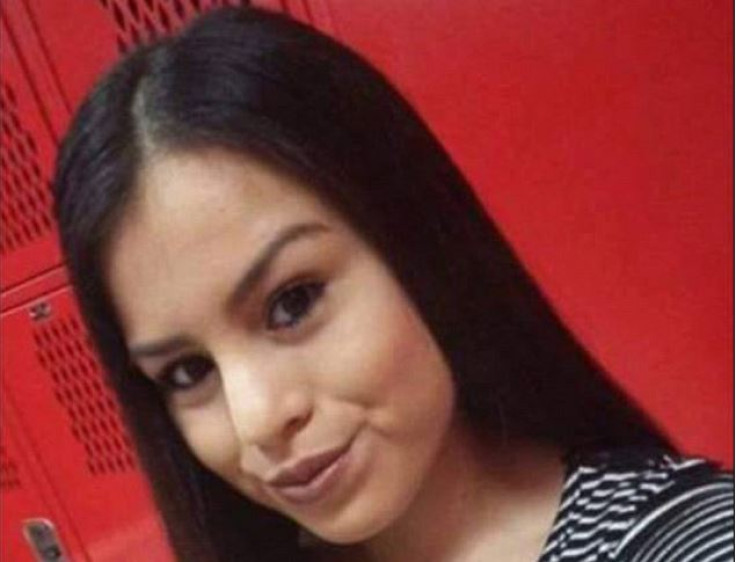 Prosecutors say Perez was texted by her boyfriend the day she went missing, saying: "Skip [school] with me or I'll kill you."
They claim to have recovered a video of the alleged rape and murder from the suspect's phone, which showed a black screen but recorded audio. It allegedly captured the moment Perez refused to have sex with her boyfriend before being choked. She was said to cry out, "I don't want to die".
Perez's grieving aunt, Maria Perez, called for the complex where her body was found to be torn down. "Everybody knows that when they skip [school], they come here to this property, and it's so dangerous and I can't believe nobody has (done anything about it)," she told ABC13.
Tributes to Perez have been shared on social media after news of her death spread around South Houston High School. One tribute page said: "You had your whole life ahead of you... You didn't deserve die that way."
Another, using the Twitter name Mariel, added: "Gonna (sic) miss you a lot baby girl.. See you in the after life R.I.P. Karen Perez."
The suspect charged with her murder is due to next appear in court on Thursday.