A Texas police officer who shot and killed a black teenager has been charged with murder.
Roy Oliver, a patrol officer in the Dallas suburb of Balch Springs, attended to reports of underage drinking at a house party last Saturday (29 April), and fired his AR-15 rifle into a car of five people as they drove away.
A bullet struck 15-year-old Jordan Edwards in the head. He was later pronounced dead in hospital.
In a statement, the Dallas County Sherrif's Department said: "An arrest warrant for murder was issued on 5 May, 2017, for Roy Oliver.
"The warrant was issued due to evidence that suggested Mr Oliver intended to cause serious bodily injury and commit an act clearly dangerous to human life that caused the death of an individual.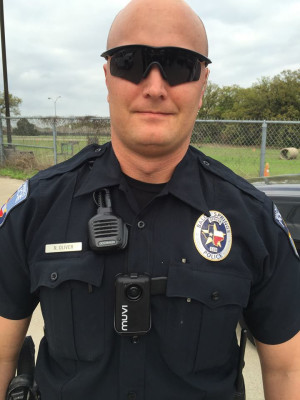 "The warrant gives any peace officer the authority to arrest Roy Oliver for the crime of murder. Mr Oliver can also turn himself in to any peace officer if he so chooses.
"The investigation into the death of Jordan Edwards will continue and does not conclude with the arrest of Roy Oliver."
Oliver, an Iraq war veteran, reportedly handed himself into officers in Parker County, Texas, on Friday night (5 May).
The charge came a day before Edwards's funeral which will be held at the Mesquite Friendship Baptist Church.
Cedric Davis, a former mayor of Balch Springs, told the New York Times the quick reaction will help ease public tension around the killing.
"I think the benefit here is that it moved fast," he said.
"The charge came quickly. In those previous cases, it took months and months."
The Edwards family urged people not to protest at the funeral.
"Though we understand what his life and death mean symbolically, we are not ready to make a martyr of our son," the family said.