Notorious drug lord Joaquin 'El Chapo' Guzman is now allowed to correspond with his current beauty-queen wife, Emma Coronel Aispuro, via letters while in jail.
The drug kingpin, who is in a New York jail after being deported to the US in January, is living in solitary confinement and is not allowed visits by anyone other than his legal team. However, on 4 May, the Sinaloa cartel chief was granted permission to write to Aispuro following his appeal to the federal judge overseeing his case.
The judge also ruled that letters must be screened before being dispatched, to make sure he is not sending out coded messages to his gang. The news raised many questions around the 'most powerful drug trafficker in the world's' personal life and the women behind the man.
Who is El Chapo and how many women does he have in his life?
El Chapo has remained a mystery right from his birth: his birth date is not known to anyone. Some say he was born on 25 December, 1954, while some believe he came into the world on 4 April, 1957.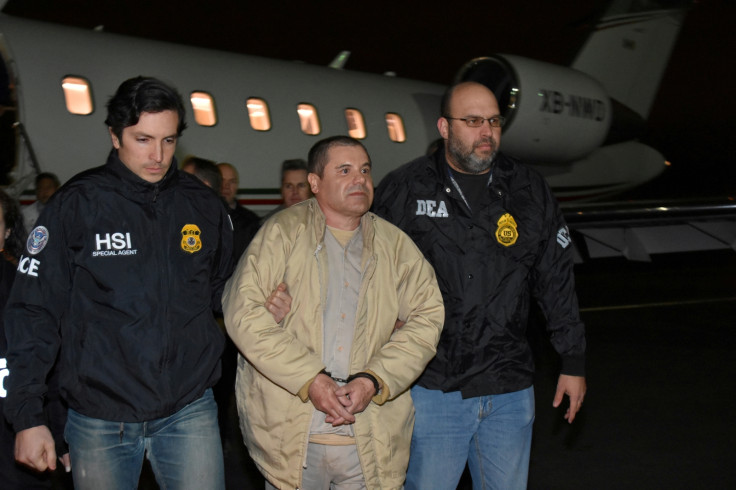 Popularly known as El Chapo (translation: The Shorty), due to his 5ft 6in build, Guzman became Mexico's top drug kingpin in 2003 after the arrest of his rival Osiel Cárdenas Guillén of the Gulf Cartel. He is also considered the "most powerful drug trafficker in the world" by the United States Department of the Treasury.
Prior to his extradition to the US, Guzman was held at Altiplano maximum security prison in Toluca, the state capital of the State of Mexico, where only first wife Alejandrina Maria Salazar Hernandez was allowed to meet him.
In US prisons, the drug trafficker was reportedly only permitted visits by his immediate family and Salazar was the only one listed as entitled to conjugal visits with El Chapo. However in June 2016, the the US Treasury imposed sanctions on Hernandez Salazar.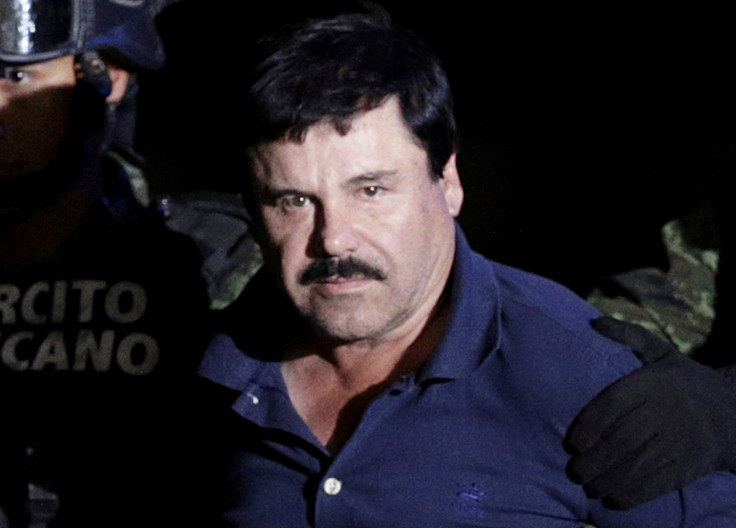 As the women in Guzman's life fight for their respective visitation rights, here is a rundown of five key players and their relations to the drug lord.
1. Alejandrina Maria Salazar Hernandez: Hernandez is Guzman's first wife, whom he married in 1977 in a small ceremony in the town of Jesús María, Sinaloa. The couple had three children – Cesar, who was killed and in 2012, Ivan Archivaldo and Jesus Alfredo. The latter was kidnapped by gunmen in 2016 when he was attending a celebration at the upscale La Leche restaurant but was released days afterwards.
2. Griselda Lopez Perez: She came into Guzman's life three years after his first marriage, and he got hitched to her in 1980. El Chapo has four children – Edgar, Joaquin, Ovidio and Griselda Guadalupe – from his second marriage.
3. Emma Coronel Aispuro: It seems age is just a number for the world's most notorious narcotics lord, especially when he has an eye for beauty queens. Guzman married Aispuro when she was just 18 and he was 57.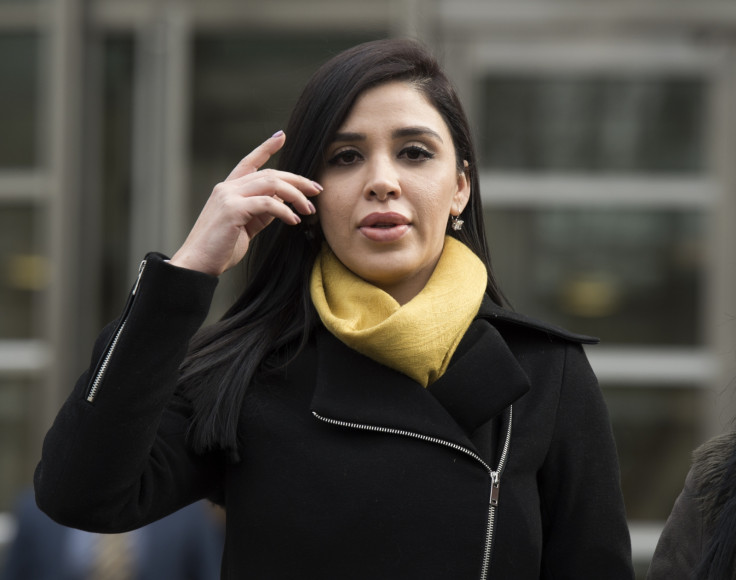 In 2012, Aispuro allegedly travelled north of Los Angeles to give birth to twins at Antelope Valley Hospital, making them American citizens as their mother was born in the US. At the time, Aispuro family opted to leave Guzman's names off the twins' birth certificate as there was said to be a $5m bounty on his head.
4. Estela Pena: Rather than list Pena as one of the drug lord's love interests, it is safer to say she was prey to his lust. According to reports, Guzman met Pena when he was in his 30s and, after being rejected by her, he allegedly kidnapped her and forced her into a relationship with him. It was even reported that the duo got married, eventually.
5. Zulema Hernandez: The tragic love story of Zulema Hernandez and Guzman began at the Puente Grande maximum-security prison outside the Mexican city of Guadalajara. It is said that Hernandez also became pregnant and had two abortions, was then prostituted around warders and – on her released – her corpse was found in the boot of a car. Guzmán's rivals, Los Zetas, were represented with the letter 'Z' carved into her buttocks, breasts and back.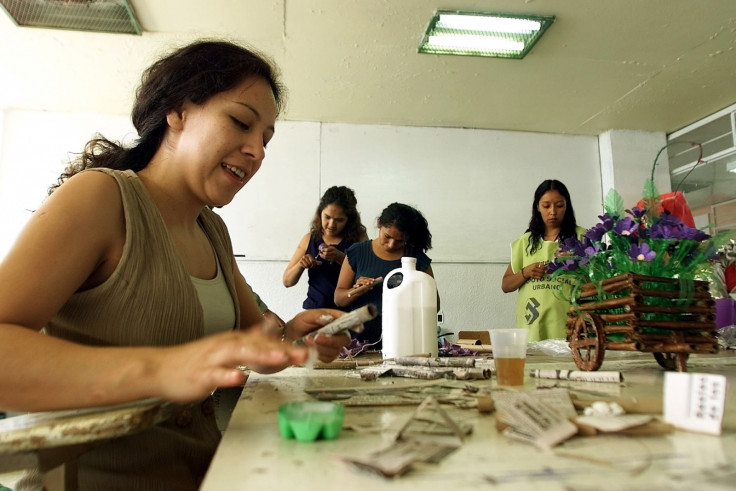 El Chapo's affairs don't stop here, however. It has also been reported that the drug kingpin has had affairs with numerous other women including a Mexican politician.