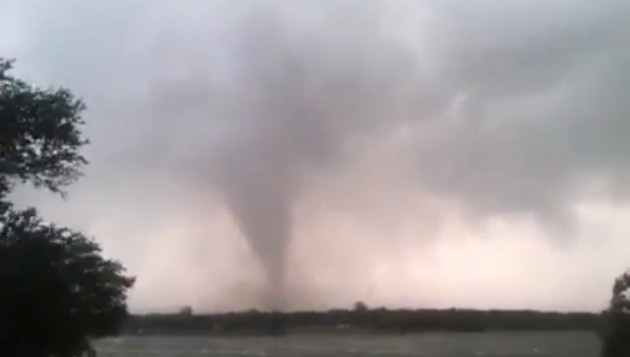 At least six people are confirmed dead after a tornado rammed through a town in the US state of Texas.
The tornado tore through two neighbourhoods in Granbury, 70 miles (110km) southwest of Dallas, wrecking homes and injuring some 100 people, authorities said.
"It's definitely a nightmare," said Sheriff Roger Deeds. "Some [people] were found in houses. Some were found around houses."
Some 250 people were left homeless by the powerful twister in Granbury's Hood County. "Most all of that is heavy damage [sic]," Deeds said.
"It was horrible, the house started shaking," one witness told Reuters. "We were in a closet. You could hear it -- it sounded like a train going off. It was scary."
The sheriff said the death toll might grow as authorities were trying to account for 14 people.
"I've been assured by my deputies on the scene that they're pretty confident with the six that they found, but there was a report that two of these people that they found were not even near their homes. So we're going to have to search the area out there," Deeds said.
The twister was one of the three that hit North Texas. Damage was also caused in the nearby town of Cleburne, a city home to some 30,000 people, about 25 miles (40km) southeast of Granbury.
Cleburne Mayor Scott Cain said no deaths were reported but there was "potential for some injuries."