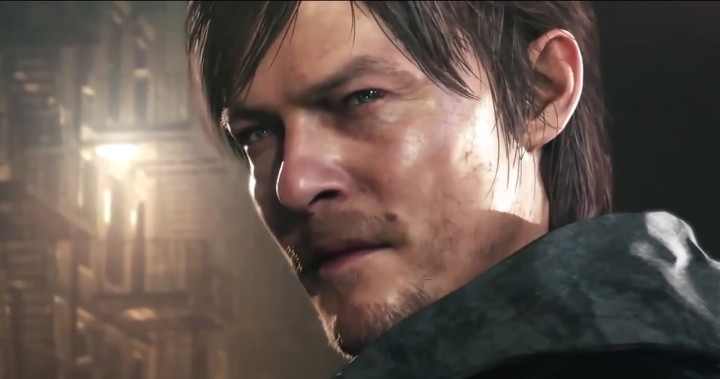 A new concept video for the game Silent Hills has been shown at this year's Tokyo Game Show, hot on the tail of the playable teaser for the game (named P.T.) which was revealed at Gamescom and released to the PlayStation Store in August 2014.
The new game is being made for the PlayStation 4 by Kojima Productions, a development subsidiary of Konami. It boasts using the Fox Engine, Kojima Productions' proprietary 3D engine that was notably used for Metal Gear Solid V: Ground Zeroes and the upcoming The Phantom Pain.The Fox Engine allowed the studio to develop cross-platform games for the first time.
Leading the project are renowned studio head Hideo Kojima (Metal Gear) and famed horror director Guillermo del Toro (The Devil's Backbone). Silent Hills stars Norman Reedus (The Walking Dead).
Speaking at the Silent Hills stage demonstration via a pre-recorded video, del Toro said, "The concepts we're discussing, the ideas that we're discussing and the tools that are in play to create Silent Hills are going to render an incredibly intense and an incredibly scary game."
The video is shown from the view point of the player and appears to be set it a dark, run down school. A ball is being bounced against a wall, as if by an invisible child, but this later turns into a screaming, decapitated head. A whole host of other things are in store for the character as blood splatters the walls and they are chased by a giant, one armed monster.
Speaking at the Konami showcase event, Kojima revealed that they had been looking at the way television is scheduled with a possibility of applying this to the game.
The demo for the new horror game, P.T. (playable teaser), was only revealed to be for the game Silent Hills once the player had completed the demo.
Rumours have been circulating that Japanese Horror manga artist, Junji Ito (Uzumaki), may be involved with the project, as Kojima posted a picture on Twitter recently of the two having dinner.
It is also said that one of Ito's comics called The Town Without Streets, was one of the inspirations behind the Silent Hill series.
There is no release date for the game as it is still in the early stages of production.