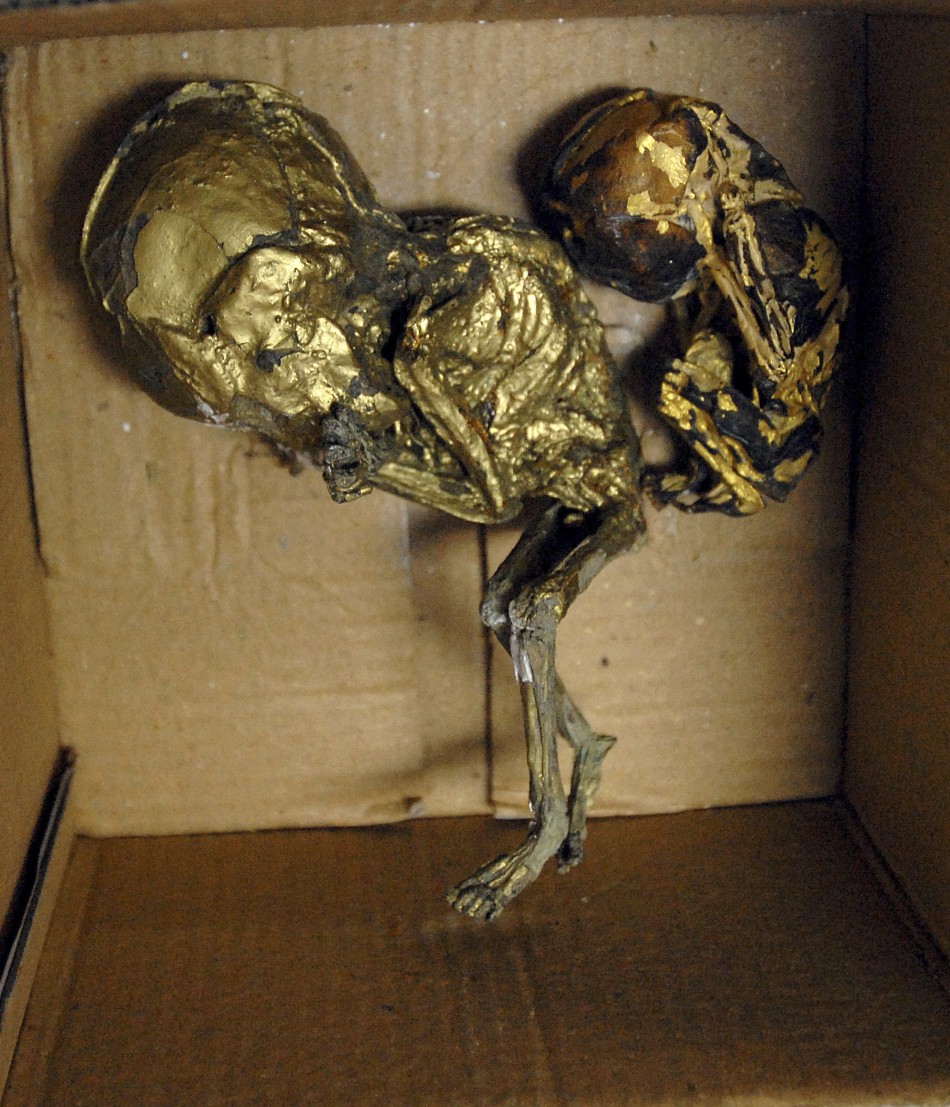 The remains of six foetuses wrapped in gold leaf and believed to have been used in black magic rituals were seized from the travel bag of a Chow Hok Kuen, 28, a British citizen of Taiwanese origin, from a room in a Bangkok hotel, on Friday.
Thai police officials displayed the foetuses at a news conference in the city and confirmed the arrest of Kuen, from a hotel on Khao San Road in the city's Chinatown area; the foetuses were recovered from a different hotel, according to a Reuters report. The locality is a popular one for backpacking tourists. The police also said Kuen is suspected of trying to smuggle the foetuses to clients in Taiwan.
"The bodies are of children between the ages of two and seven months. Some were found covered in gold leaf," Wiwat Kumchumnan, sub-division chief of the Thai police's children and women protection unit told Reuters. The chief also said that since the corpses were badly roasted, it would take forensic investigators time to tell if they were aborted illegally or infants.
A report in the Guardian said the police acted after receiving a tip-off that infant's corpses were being offered to wealthy clients through a Web site, for the purposes of black magic - a prevalent superstition in the country that promises good luck.
"Some believers keep foetuses and bodies of babies wrapped in gold leaf at home to bring good luck. They believe that young babies and foetuses have good spirit," Lt Col Kittima Thongchai, the police officer who made the arrest, said to BBC.
The Guardian's report, meanwhile, adds the corpses were bought for 200,000 baht (approx. £4,000) from a Taiwanese national and could have been sold for up to six times that amount in Taiwan.
The BBC reports Kuen could face up to a year in prison and a fine of up to 2,000 baht (approx. £40) if found guilty. The Foreign and Commonwealth Office (FCO) has admitted to being aware of the situation.
"We stand ready to provide consular assistance," an FCO spokesperson said.