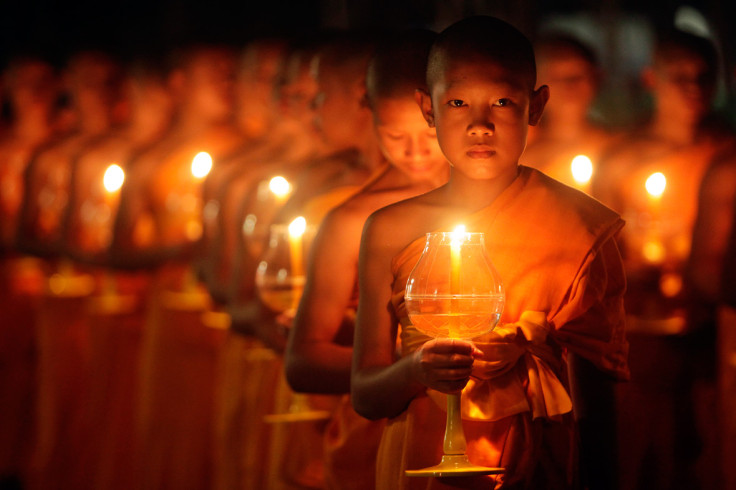 Young people in Thailand are being instructed to refrain from sex today as part of a campaign entitled "Just a Meal for Valentine's Day".
The campaign has been dreamt up by the Thai Culture Ministry's Moral Promotion Centre. The goal is to limit premarital sex by encouraging teens to return separately to their home after dinner dates.
The youngsters are being requested to show their support by tweeting #DinnerOnly.
The Moral Promotion Centre's director is Narathip Pumsap. He stated in the Thai press that instead of having sex teenagers must "show love to their family, society, themselves and the country".
Thai police have requested parents and teachers to inform children of the "dangers" of "risky behaviour" on Valentine's Day.
The police has also warned nightclubs not to admit underage customers and told their management to call police hotlines to report youths who try to enter.
Police Major General Patipat Suban Na Ayuuthaya told a news conference that all police units would be on alert until Sunday to "increase vigilance in risky areas", including nightclubs.
In spite of its widespread image as a major sex tourism destination Thailand is a socially conservative country. While
While Valentine's Day is commercialised and widely celebrated in Thailand, its government issues similar warnings to the population every year.
The Thai administration is determined to uphold traditional Thai values.
The current campaigns are part of a morality drive by the military government, which seized power from the previous democratically elected administration in a coup during last May. The new government clearly has no intention of pursuing social liberalisation.
Meanwhile, a girls school in Bangkok held a special Valentine's Day self-defence class this week.
Policewomen demonstrated how to throw a man in the Sainampeung School's auditorium, in front of hundreds of students.