Human Rights Watch (HRW) has accused the Thai junta of spreading fear across the kingdom by secretly detaining dissidents. The charges come after a prominent rights lawyer who criticised the monarchy disappeared after his house was raided over the weekend.
Prawet Prapanukul, 57, has been missing since 29 April, but authorities are yet to disclose his whereabouts or acknowledge his arrest and detention, the HRW said on Wednesday (3 May). The incident raises concerns that he is the victim of an enforced disappearance, the group said.
Prawet was known as a prominent lawyer who provided legal assistance to members of the United Front for Democracy Against Dictatorship, Thailand's political opposition group, also known as the "Red Shirts", Reuters noted.
He also served as lawyer in a high profile case defending a critic of the monarchy who was convicted under the country's controversial lese-majeste law.
HRW said Prawet went missing after security forces raided his house in Bangkok on Saturday. The development follows Thailand deferring a law to criminalise torture and disappearances after several years of working on the bill.
"The Thai junta should urgently disclose Prawet's whereabouts and release him if he hasn't been charged with a credible offence," said Brad Adams, Asia director at HRW. "Secretly detaining rights lawyers, critics of the monarchy, and other dissidents has created a climate of fear in Thailand that is generating international outrage."
The junta is yet to comment on Prawet's case.
Since the 2014 coup in Thailand, the junta led by Prime Minister Prayuth Chan-ocha has detained hundreds of politicians, activists, journalists and others accused of being anti-government, HRW pointed out.
Some of them have allegedly been detained incommunicado in unofficial places, such as military camps.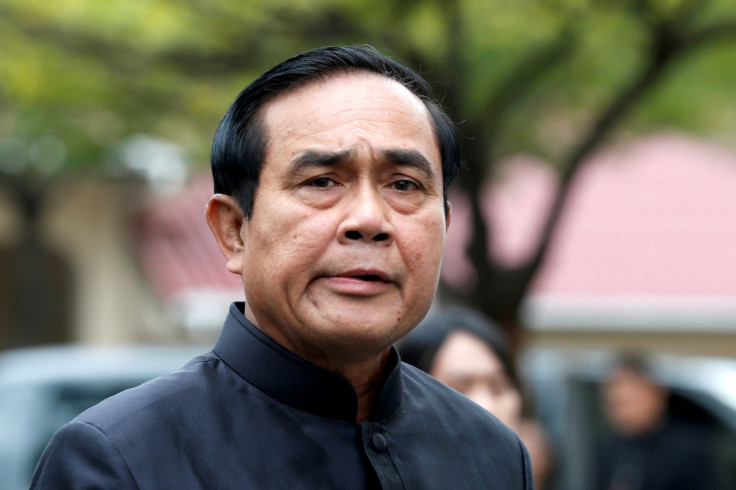 Those who criticise or disrespect the monarchy have also been detained. Anyone found guilty of insulting the royal family can face a jail term of up to 15 years.
More than 82 cases of enforced or involuntary disappearance in Thailand were reported to the UN since 1980, Reuters noted.