Thailand backpackers murders: 17 CCTV cameras show victims' final hours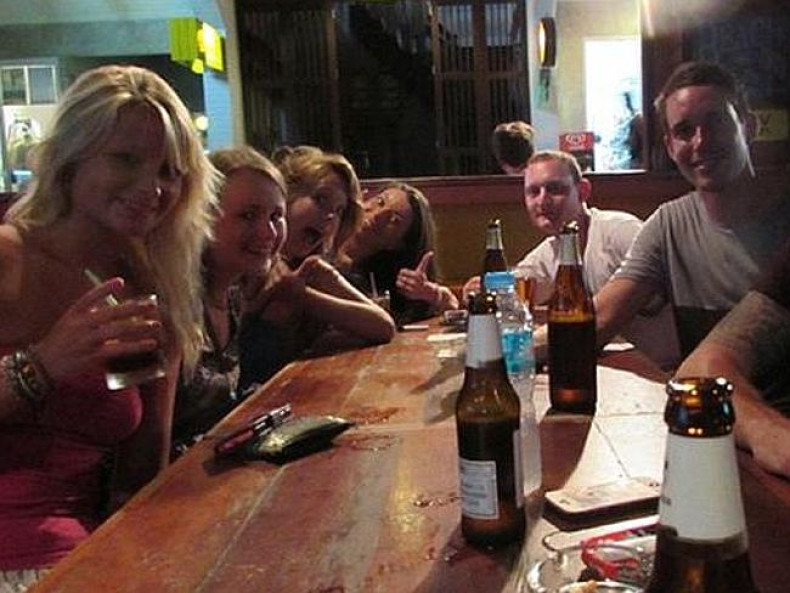 The trial of two the murders of two Burmese migrant workers charged with the murder of British backpackers David Miller and Hannah Witheridge, were told that a total of 17 CCTV cameras caught the final movements of the two victims.
Zaw Lin, 22 and Wai Phyo, 21, pleaded not guilty to the murders, rape and robbery of Witheridge and Miller on the island of Koh Tao. They claim that they were forced to confess to the murders and have since withdrawn their confessions.
The trial, which resumed on Wednesday (23 July) heard evidence from police that CCTV footage showed the last hours of Witheridge, 23 and Miller, 24, as they went to two bars on the island of Koh Tao before they died.
Cherdpong Chiewpreecha, the superintendent of Investigation Police Division 8 told the court that the 17 CCTV cameras along a road on the island helped investigators put trace the pair's movements before they were killed.
The two victims were at the same bar but were later seen leaving separately with their friends and no one unfamiliar to the pair was seen following them, Cherdpong told the court, according to Reuters.
Earlier, the second police officer at the scene Jakkapan Kaewkao told the court that the two victims were found 12 metres apart on the beach and described their injuries.
Earlier this month, the Samui Provincial Court ordered the public prosecutors to work with investigators to send all remaining forensic evidence to the Justice Ministry's Central Institute of Forensic Science for re-testing.
Reuters quoted the defence team's lead lawyer Nakhon Chompuchat as saying before the trial resumed: "We still have not seen any progress on the request to see the DNA gathered by the police."
According to Bangkok Post, Chompuchat said that it was unable to secure key witnesses from Koh Tao to testify at court.
"It's a pity but it's understandable that they don't dare to stand in the court for their own safety and the security of their work there," the lawyer alleged.
The mothers of the two accused have travelled from Myanmar for the trial. May Thein, the mother of Wai Phyo said her son had never been in trouble before and had gone to Thailand to earn money to support their family.