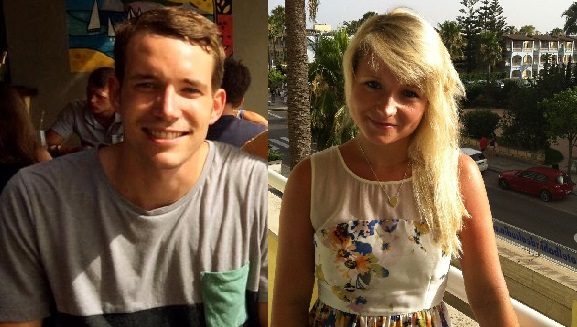 Two men have been charged with murder over the killings of two young British holidaymakers on a paradise island in Thailand.
Prosecutors laid the charges at a court on the island of Koh Samui in the case of the deaths of David Miller, 24, and Hannah Witheridge, 23.
The case sparked concerns about police practices and due process in the country, after the two suspects – migrant workers from Burma aged 21 – alleged they were tortured into signing confessions.
Miller and Witheridge were found dead on a beach in Koh Tao, where revellers regularly gather for parties. Miller died from a head injury and was left to drown in the surf. Witheridge was raped and beaten to death.
Suspects Zaw Lin and Wai Phyo were arrested two weeks after the killings, amid criticism of Thai police about the speed of the investigation. Rights group Amnesty International and the British government went public with concerns over the investigation.
There was confusion in court when charges were laid against the suspects, who were not present when it happened.