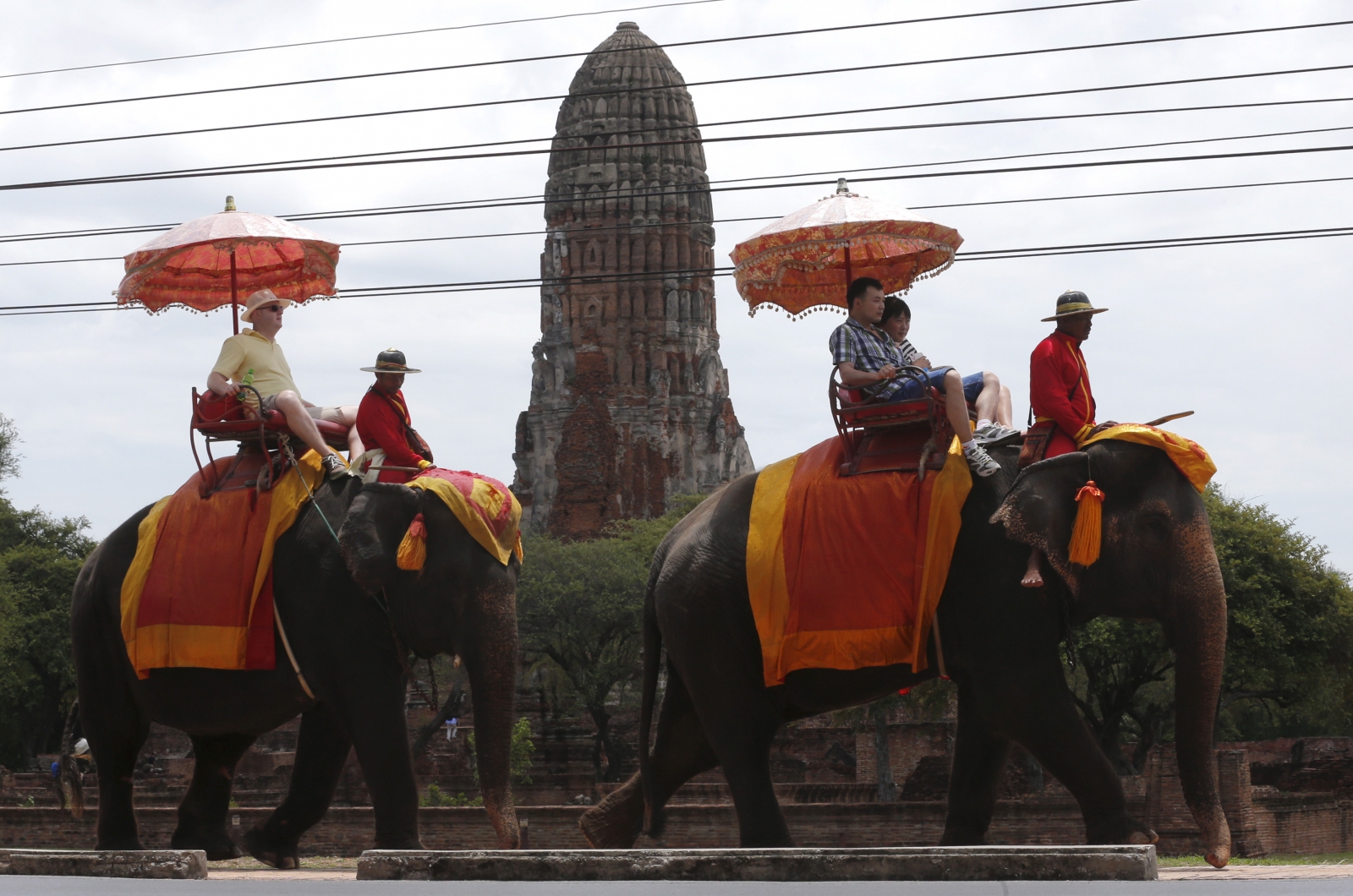 An elephant in Thailand gored its "mahout" keeper to death before fleeing with three Chinese tourists still on its back. The incident took place during a jungle tour in Chiang Mai on 26 August.
"The mahout who was killed was Karen [an ethnic minority group] and he was not familiar with the elephant. They [the tourists] are safe now," Colonel Thawatchai Thepboon, police commander of Mae Wang district in Chiang Mai province, told Agence France-Presse (AFP). Two Chinese adults and their child were rescued after other elephants and keepers came to their aid.
The elephant did not take well to his new handler and rounded against him suddenly, Thailand's Channel 3 reported. The TV station also aired footage of the scared tourists being led back to camp once the animal had been calmed down by its peers.
Elephant excursions are a popular tourist attraction in the country with thousands of travellers paying about £50 per day to work with the animal. But the treatment of the creatures in order to generate more revenue has come under fire from rights groups due to the cruel techniques used to crush their spirit and force them to obey their keeper out of fear.
Elephants work every day, of every month, basically 365 days per year," Edwin Wiek, a campaigner from Wildlife Friends of Thailand told AFP. The country has about 4,000 domesticated elephants compared to an estimated 2,500 in the wild.
"If you had to do the same you would get stressed. It is the same for elephants. At some point they become crazy and we can't control them," Wiek added.
In a sombre ceremony in the Thai capital, Bangkok on 26 August, the government destroyed more than two tonnes of illegal elephant ivory. Government representatives, diplomats and conservationists witnessed the event.
"We must tackle this issue efficiently for the progress of Thailand and also for our work to be recognized by the international community," said Thai prime minister, Prayut Chan-o-Cha. "We must collaborate, cooperate, put into practice the introduced regulations and keep doing our best to protect elephants with strict enforcement actions."