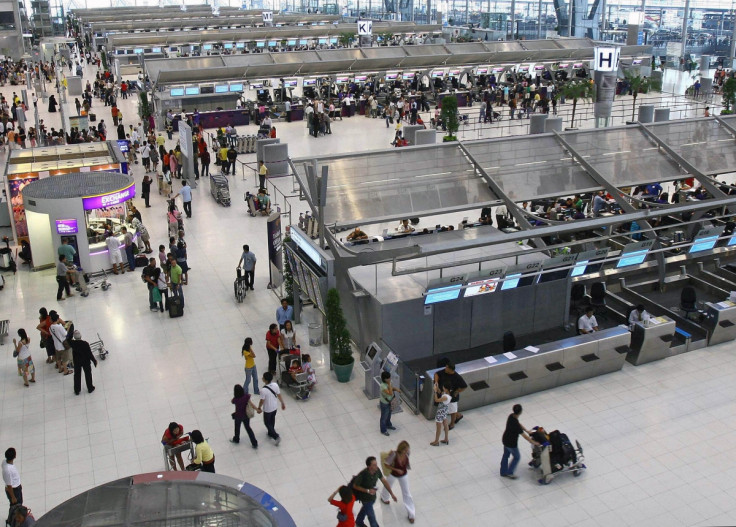 An Irishman has reportedly jumped to his death outside the departure terminal of Bangkok's Suvarnabhumi Airport. The incident is believed to have occurred on 26 November after the man was detained following one attempt to jump off the terminal.
Police have said the 35-year-old man from Northern Ireland was first seen attempting to jump off the departure terminal at 1.30pm that day but was stopped. The man was allegedly stressed out and was said to be taking cigarette breaks every 10 minutes.
His breaks were accompanied by airport staff as they attempted to get information from him, as well as contact details for his family. After some time, airport staff learned the man wanted to return to his home in Northern Ireland but he could not afford the flight back.
When airport staff were unable to connect with the man's family or the UK embassy, they were forced to detain him due to the man showing increased levels of stress and anxiety. Local newspaper the Bangkok Post alleges the man asked for another cigarette break at midnight. He then ran out to a fence at the terminal and jumped to his death.
A Thai newspaper reported that airport staff will be contacting the UK embassy and arranging for his body to be sent back to his hometown.
Thailand's international airport has reportedly witnessed a number of suicides, prompting authorities to consider plans to build glass barriers at the terminal's fourth level. However, it appears the plans were never put into place. A German and Canadian are also believed to have been among those to jump to their deaths from the airport departure terminal.
The Samaritans provides a free support service for those who need to talk to someone. It can be contacted through Samaritans.org or on 08457 90 90 90, 24 hours a day, 365 days a year. Call charges apply.