Hundreds of people are holding a vigil at a Bangkok hospital where Thailand's much-revered King Bhumibol Adulyadej is being treated. Many are wearing yellow, the king's colour, and others pink, a colour they believe will bring an improvement in the king's health.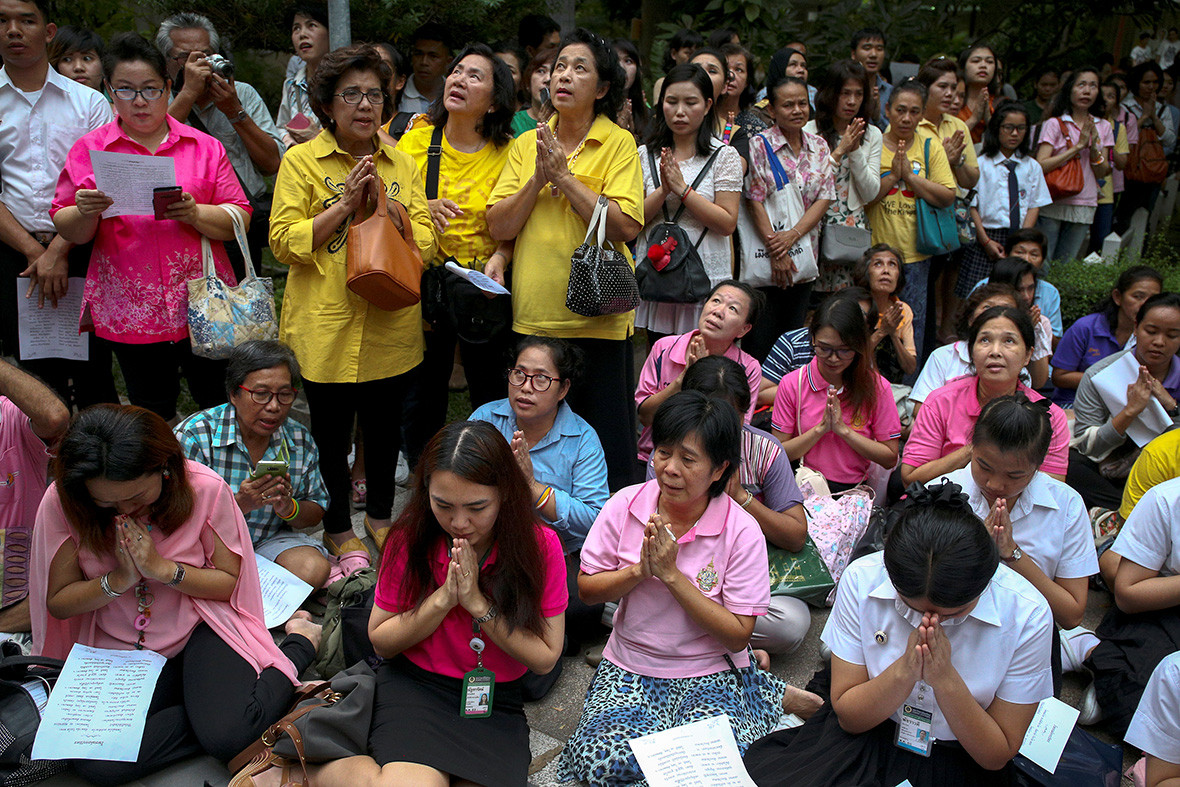 Many Thais are highly superstitious and some believe brightly-coloured clothes can attract good luck. Messages shared on social media have urged Thais to wear pink, a colour which first became important a few years ago when royal astrologers said it was good for the king and would promote wellbeing. After that, the king was sometimes seen in public wearing pink.
As for the yellow, days of the week are assigned colours in Thai astrology; and as the king was born on a Monday, yellow is seen as an auspicious colour for him.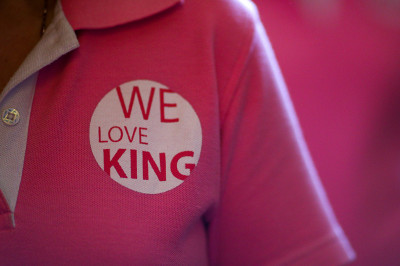 The royal palace said the 88-year-old king's blood pressure had dropped, his liver and kidneys were not working properly and he remained on a ventilator. "His majesty's overall condition is still unstable," it said. The king has suffered from a variety of ailments related to old age, including kidney and lung problems. Last week, doctors performed a hemodialysis to purify his blood. They also replaced a tube that drains excess cerebrospinal fluid.
The king has long been seen as a unifying figure in Thailand, which has grappled with political uncertainty in recent years. His health, which is watched closely, is a sensitive subject. Strict laws mean public discussions of his health and any succession plans are punishable by lengthy jail terms.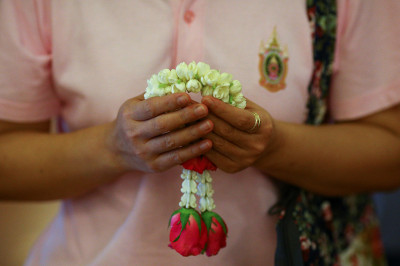 Because Bhumibol has been king since 1946, there is great concern about the eventual succession. Crown Prince Vajiralongkorn has not earned the same respect as his father. Vajiralongkorn lives mostly in Germany, and flew back to Bangkok. The government's top bureaucrat, Secretary-General Wilas Aroonsri, said Prime Minister Prayuth Chan-ocha went to the airport to receive him. Prayuth was supposed to fly to Laos on an official visit but cancelled it in the morning. The country's stock market and currency tumbled amid concerns about the king's health and possible succession dramas.