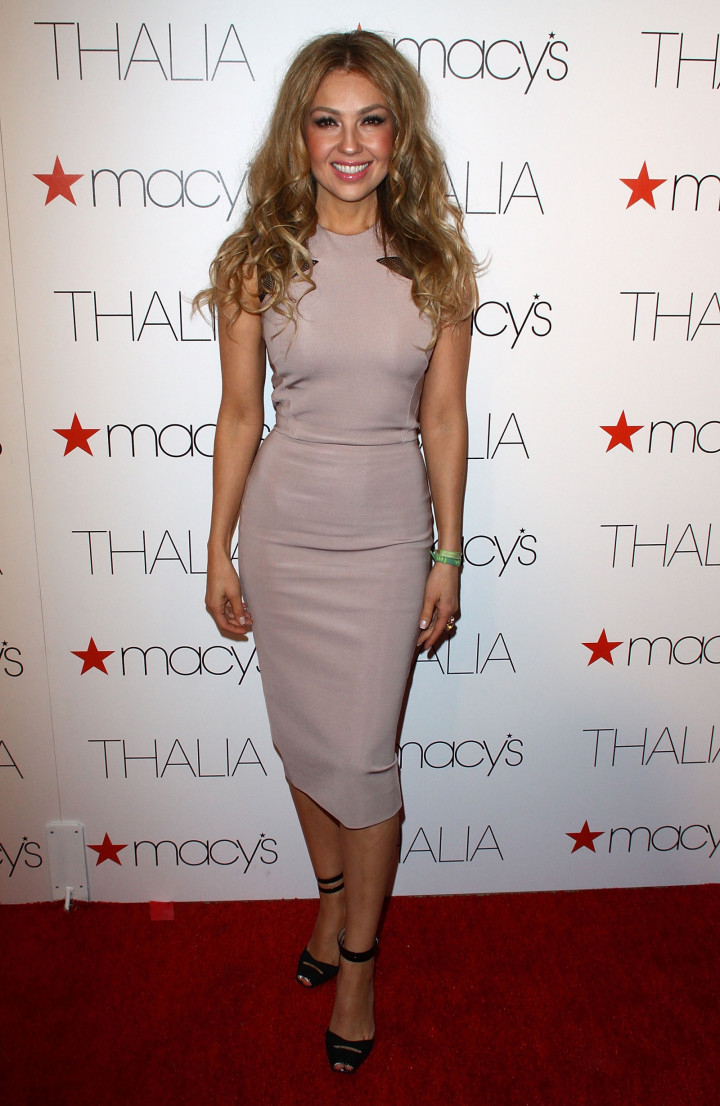 Thalía, the Mexican superstar accused of surgically removing some of her ribs to make her waist slimmer, has sent the rumour mill into overdrive by posting a selfie with a pickle jar apparently containing her missing bones.
The 42-year-old songstress reignited widespread speculation about her curves after a Filipino talkshow host discussed the claims in a recent interview.
In the image posted on Instagram, Thalía can be seen grinning broadly while posing next to a pickle jar filled with what looks like bones, implying she had kept them as a souvenir after the alleged procedure.
She taunted her fans further with the caption: "You think I removed my ribs? Yes, no? #ThaliasRibs #Myth".
She later added: "To all my loving Filipino fans, here is the proof. I love my famous ribs, I kept them with me all of these years."
The pop star, who is known as the Queen of Latin Pop, has sold over 40 million records worldwide and has a strong Filipino fan base. Her hits include Equivocada, Estoy enamorado and No Me Ensenaste.
Thalia has also ventured into acting, playing Marimar and Maria la del Barrio in a number of Filipino soaps.
There is no proof that the bones in the jar belong to a human being, or are indeed her own.