The identities of the first passengers aboard the Thalys high speed train between Amsterdam and Paris to attempt to tackle gunman Ayoub El-Khazzani have been named. 51-year-old Franco-American academic Mark Moogalian, and a 28-year-old French banker who only wishes to be known as "Damien A", are to be decorated for their bravery like the three Americans and one Englishman who received France's highest honour today (24 August).
Damien A was the first to tackle el-Khazzani when the gunman emerged from a toilet carrying his weapons. Damien tried to grab the guns from him and Moogalian leapt to help, managing to wrest the AK47 from el-Khazzani's grasp. However el-Khazzani then produced a handgun and shot Moogalian in the neck, witnessed by the professor's wife Isabella Risacher.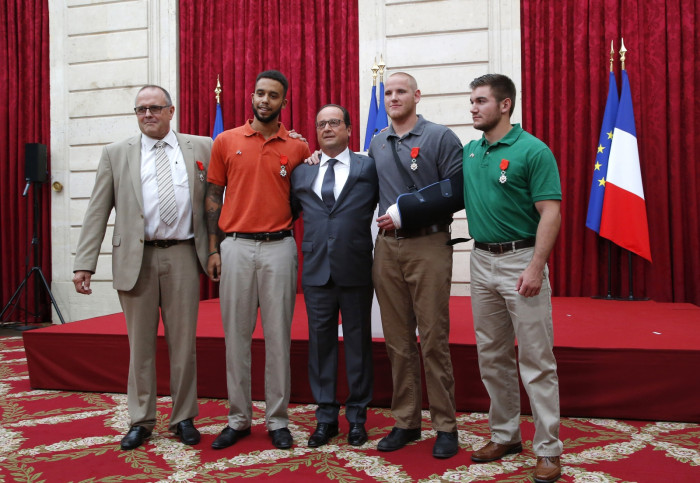 "My husband told me he saw a man who he thought appeared strange because he went into the toilet with his bag and stayed there for a very long time," Risacher told BFM TV. "Then the man came out and he saw that the man was carrying a weapon and another person was tackling him from behind.
"He told me, 'Go, this is serious.' I just moved a few seats away and my husband rushed at the man to take his weapon, a Kalashnikov. Then he collapsed and I saw him through the gaps between the seats. He looked at me and said, 'I'm hit, I'm hit.' He thought he was going to die. There was blood everywhere."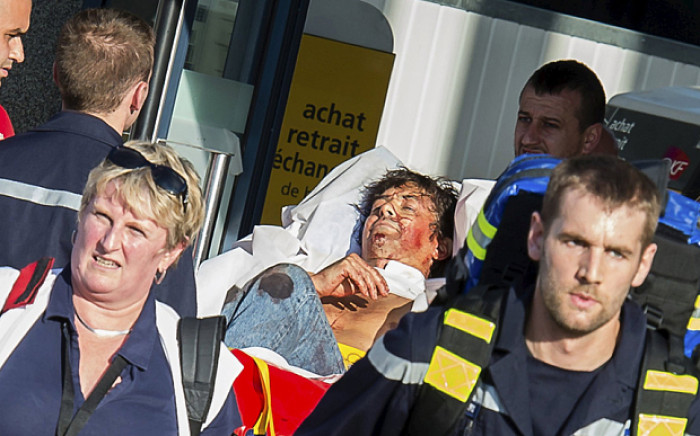 Moogalian, who teaches English at the University of Paris, suffered nerve damage affecting his left arm but is reported to be recovering in hospital. el-Khazzani then tried to shoot again but was rushed by three friends from the US who managed to disarm then restrain him along with Englishman Chris Norman. All four were awarded France's highest honour, the Legion d'honneur, by President Hollande. Moogalian and Damien will receive the same honour later.
el-Khazzani is reported as saying he is dumbfounded at being accused of attempting to commit a terrorist act. His lawyer claims he found the weapons in a park and simply wanted to rob passengers before shooting out a window to escape. The Moroccan is still being questioned by French police.