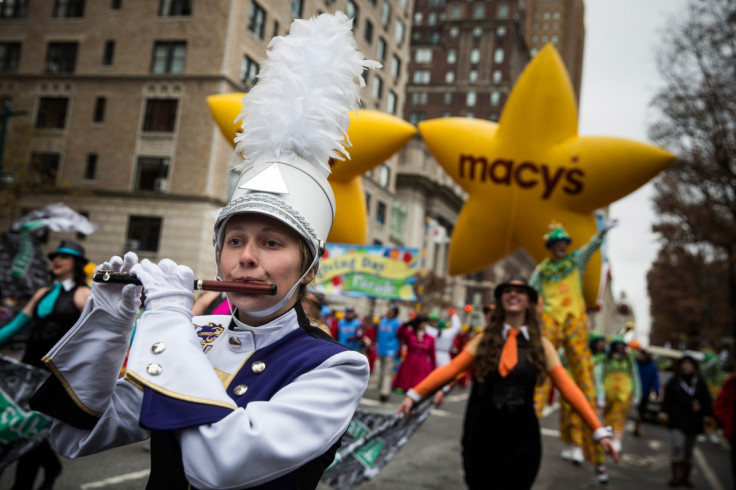 Every year the Macy's Thanksgiving Day Parade takes centre stage in New York City, with a pageant of floats, huge balloons and marching bands. More than 3.5 million people are expected to watch the event live in person, with another 50 million viewing at home on their TV. Ahead of this year's extravaganza, we look at some fascinating facts about this historic event.
The tradition started in 1924, when many employees at Macy's department store were first-generation immigrants and wanted to celebrate with the type of festivals celebrated in Europe.

The only years the parade didn't take place were during World War II in 1942, 1943, and 1944.

Felix the Cat was the first balloon to be featured in the Macy's Thanksgiving Day Parade, in 1927.

Before balloons were features in the pageant, live animals borrowed from the Central Park Zoo were used – including elephants, bears and monkeys.

The balloons used to be released after the parade, but are now deflated by a dedicated team as of the risk they pose to aircraft.

The Thanksgiving parade was launched in 1924 by Louis Bamberger in Newark, New Jersey, at the Bamberger's store, but was moved to New York City by Macy's.

The balloons are constructed at the Macy's Parade Studio in Moonachie, New Jersey.

This year, the parade will feature more than 1,000 clowns, in excess of 1,000 cheerleaders and dancers and 12 marching bands.

The inaugural 1924 pageant was originally a Christmas parade, but was renamed the Thanksgiving Day Parade three years later.

Several new floats will be added to the parade route for 2015, including Angry Birds' Red and Ice Age's Scrat.