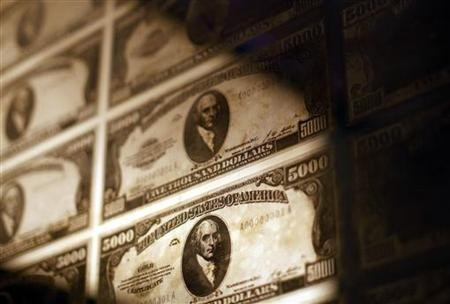 The odds of winning the lottery are small. Very Small. The odds of winning it twice are near impossible. So imagine the surprise of one family when they went to cash in their third win.
Kimberley McCauley won $100,000 on an instant scratch card game, adding to her mother's two previous lottery wins.
In 2007, Kimberley's mother won more than $161,000 in the state lottery and in 1991 she won a whopping $15.5million in the New York Lotto.
Kimberly and her mother collected their latest prize together.
"I never thought I'd win anything. I figured my mom was hogging all the luck. This is so overwhelming, but it's a good kind of overwhelming," said Kimberley.
A spokesman for the North Carolina Education Lottery told ABC News that the pair appeared to be calm.
Kimberley initially thought she had won $10,000 but realised she had won $100,000 when she phoned her mother, she told lottery officials.
The family also won two $1000 prizes playing the state's lottery's $130 Million Blockbuster game in 2009.