A tin of biscuits was reported missing in an Exeter police station among other bizarre items from Devon and Cornwall Police last year.
Other strange items logged as items going missing from the police station ranged from two £1 coins, lace dress and petrol cap off a panda car. In total, 28 items were registered as missing since 2011. But, none of the items have ever been recovered.
The theft of a tin of biscuits from the Exeter police station's control room kitchen prompted the officers to lodge an official crime in their register. The Heavitree Road in Exeter, Devon, police station assume that the biscuits were stolen by an insider, a police officer, but have failed to resolve the crime yet.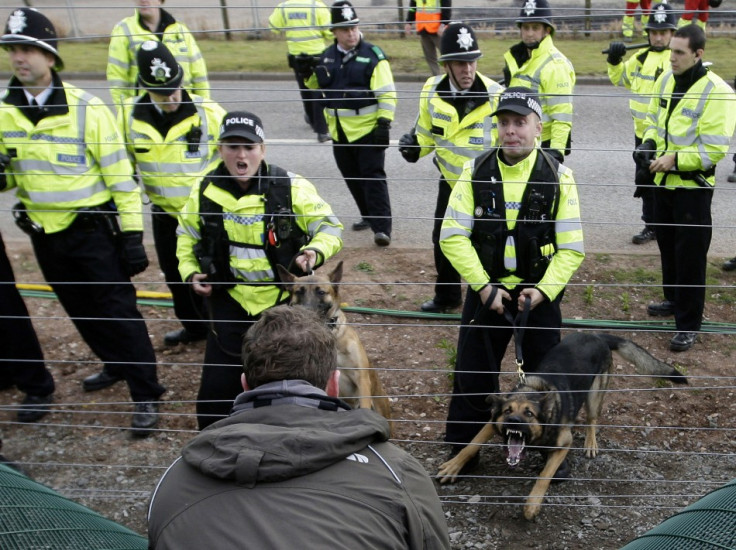 Detective Chief Inspector Jim Colwell, of Devon and Cornwall police, provided a serious tinge to this issue. He said that theft from police stations was considered a "serious issue" because the police station was a symbol of security to the public.
"A balance must be struck between safety and security and allowing the normal operation and maintenance of each and every premises," he said. "Generally, all visitors to the station are accompanied at all times, and any non-police staff that regularly visit police premises are subject of vetting checks before being allowed access. This includes contractors employed to maintain stations."
The other peculiar items to go missing from the police stations include set of car keys, stab jacket, eight DVDs from Falmouth Station and some hair straighteners from Charles Cross in Plymouth.
The total cost of these missing items was valued at £110, but the police insisted that the price of the missing item mattered little. A spokesman for the Devon and Cornwall police said that police were urged to report theft of any item regardless of its price.
He said: "In the spirit of openness and transparency, these details are recorded and made available to the public through Freedom of Information requests."