Arsenal winger Theo Walcott wants to become a legend at the club like Thierry Henry but admits discussions over a new contract have stalled.
Walcott's current deal at the club expires next summer and could leave for a nominal fee should he not agree an extension.
But the 23 year old says he has no desire to leave The Gunners and despite talks of a new contract stalling insists he wants to become a legend at the club.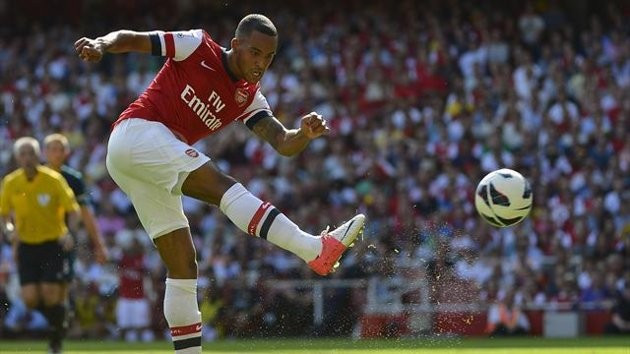 "It's a slow process," Walcott said. "My last contract took over six months to happen. Hopefully it can be sorted out.
"I've never said I wanted to go, I've always wanted to stay. I want to be an Arsenal legend. Thierry joined the club when he was 22 and I want to become an Arsenal legend like him, playing up front as well, which is a big factor for me.
"I've played on the right wing and had the opportunity to play up front a bit more so I think it's about time."
"That speculation on the money side of it has never been me. That's not me. I'm not the sort of person who's influenced by money. I always make my decisions based on football and only football. Hopefully something can be sorted out. I'll just wait for the club to get back to us now and go from there.
"It's one of those things that happens in the game. If it comes to it, if the club had to sell me, I'd be disappointed but, like I said, hopefully something can be sorted."
Arsenal fans will worry that having seen Samir Nasri, Gael Clichy and Robin van Persie all fail to agree contract extensions and then subsequently leave the club that Walcott will become the latest addition to that infamous list of departed stars.
The England international joined from Southampton in 2006 but having broken into the Arsenal first team squad, has as yet failed to fully realise his potential.
His wavering club form has seen his international opportunities also suffer, with Roy Hodgson leaving him out from the start in's England World Cup qualifier against Moldova before injury prevented him from featuring against Ukraine.