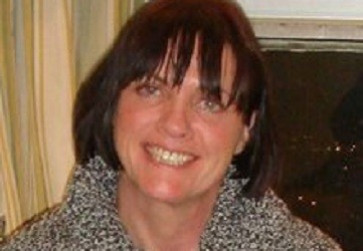 A woman who went missing from a P&O ferry travelling from Hull to Rotterdam is feared dead by police.
Teresa Cowley, 43, from Mickleover, Derby, went missing from the Pride of Rotterdam on 27 December. She was travelling with her husband and had been drinking in the ferry bar.
Cowley and her husband, who does not wish to be named, returned to their cabin but the key did not work so he went to the purser to ask for help.
He left his wife sitting outside their cabin. When he returned she was gone.
CCTV footage and witnesses confirmed that she went to the deck 11 sun lounge shortly after 1am but did not return.
A search of the ship failed to find her.
"Detectives from the harbour police at Rotterdam are investigating. It is not thought that anyone else is involved or that any criminal offence has taken place," said police.
"Officers from Derbyshire Constabulary are liaising with police in Rotterdam and would like to speak to anyone with information about Mrs Cowley's whereabouts or anyone who was on board the ferry and has since returned to the UK."
A spokeswoman added: "It is not looking good considering she is lost at sea."
Cowley is described as white, of medium build, around 5ft 4 and has black bobbed hair with red highlights.
She also has several distinctive tattoos, including one that says "Mrs Cowley" on her forearm. She has a black panther on her ankle and a dozen roses tattooed on the right side of her body.
She was wearing a grey jumper, black leggings and black boots. She was not carrying any money or identification when she disappeared.