Theresa May had admitted the initial response to the Grenfell Tower disaster, which left at least 79 dead, was a "failure of the state" and has apologised to the victims.
Speaking in the House of Commons, the prime minister said the support on the ground for the families affected by the fire in Kensington was "not good enough" on either a local or national level.
May was heavily criticised for not visiting the victims of the deadly blaze and instead choosing a "private" meeting to speak to emergency services.
The prime minister was also met with angry protesters outside St Clement's Church where she was speaking to volunteers and family members who accused May of being a "coward".
Speaking to MPs, May said: "Let me be absolutely clear; the support on the ground for families in the initial hours was not good enough. People left without belongings, without roofs over their heads, without even basic information about what happened, what they should do and where they could seek help.
"That was a failure of the state, local and national, to help people when they needed it most. As prime minister I apologise for that failure, and as prime minister I've taken responsibility for doing what we can to pout things right."
She added: "Across this whole house, we all share a desire to ensure that people are safe and can have the confidence of being safe in their homes.
"We dot not yet know the absolute cause of the fire at Grenfell, that work is ongoing. We will take what action is necessary, including learning the lessons that come out of it."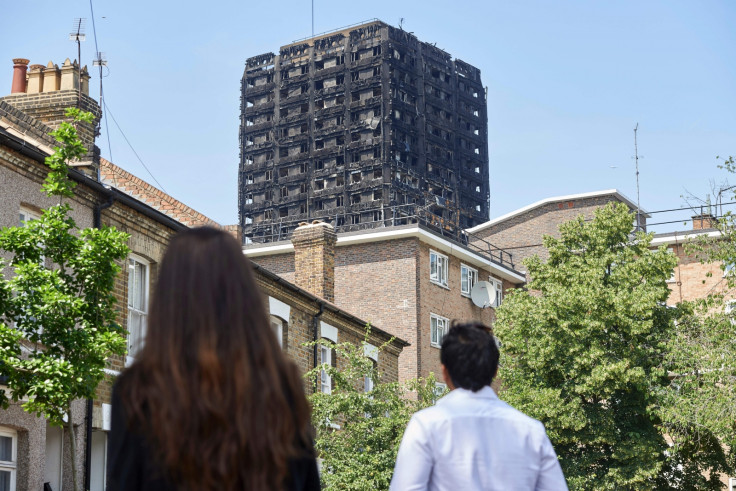 The apology arrives after the government announced 68 luxury flats, with a starting price of £1.5m, will be used to rehouse those affected by the fire. The homes, located around 1.5 miles from Grenfell, will be a mix of one-, two- and three-bedroom flats across two blocks which will include a 24-hour concierge and a private cinema.
Communities Secretary Sajid Javid said: "The residents of Grenfell Tower have been through some of the most harrowing and traumatic experiences imaginable and it is our duty to support them.
"Our priority is to get everyone who has lost their home permanently rehoused locally as soon as possible, so that they can begin to rebuild their lives.
"The government will continue to do everything we can as fast as we can to support those affected by this terrible tragedy."