Residents left homeless by the Grenfell Tower disaster will be moved to 68 flats luxury homes in nearby Kensington Row, the government has announced.
The flats will be acquired to house the survivors of the fire, which left at least 79 people dead. Private apartments in the luxury block in west London can cost at least £1.5m.
The homes, located around 1.5m from Grenfell, will be a mix of one, two and three bedroom properties across two blocks. The properties will include a 24-hour concierge and a private cinema, according to the website of developer St Edward.
Labour leader Jeremy Corbyn raised the prospects of seizing the empty homes that lay in the Royal Borough of Kensington and Chelsea – one of the wealthiest in the country - in order to rehouse those affected by the blaze.
Communities Secretary Sajid Javid said: "The residents of Grenfell Tower have been through some of the most harrowing and traumatic experiences imaginable and it is our duty to support them.
"Our priority is to get everyone who has lost their home permanently rehoused locally as soon as possible, so that they can begin to rebuild their lives.
"The government will continue to do everything we can as fast as we can to support those affected by this terrible tragedy."
The government added that there will be additional funding to fit out the flats to ensure they are ready for people to move in as soon as possible. The Department for Communities and Local Government previously said they hope to find suitable accommodation for victims who lost their homes within a maximum of three weeks.
It is hoped the new permanent housing will be completed by the end of July.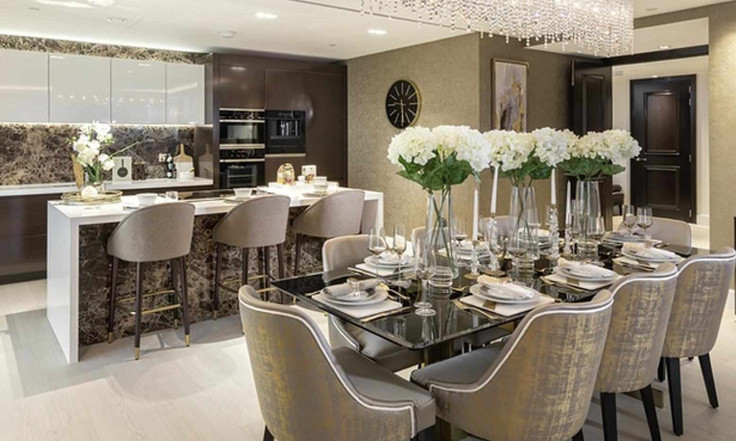 The move comes after the borough was criticised after they admitted they may not be able to rehome all the families in Kensington and "may well need help from our close neighbours".
A spokesperson for the City of London Corporation, who purchased the flats, said: "We are ready to do everything we can to help the victims of the terrible fire at Grenfell Tower.
"We already provide council housing across seven London boroughs and are committed to delivering 3,700 new homes on sites across the capital.
"These plans are being discussed and agreed in principle as matter of urgency as part of the response by councils across London to support the team working on recovery efforts."
Tony Pidgley, chairman of the Berkeley Group, which built the homes, added: "We've got to start by finding each of them a home. Somewhere safe and supportive, close to their friends and the places they know, so they can start to rebuild their lives.
"We will work night and day to get these homes ready."