Theresa May Christmas message: UK should forge a bold new role for itself in the world as it leaves the EU
The UK should work together with its international partners to promote trade, the prime minister said.
Britons should come together and embrace Brexit in 2017. They should celebrate the opportunities created by UK's decision to leave the European Union, Prime Minister Theresa May has suggested in her Christmas message released on Saturday (24 December).
"Coming together is also important for us as a country. As we leave the European Union we must seize an historic opportunity to forge a bold new role for ourselves in the world and to unite our country as we move forward into the future.
"And, with our international partners, we must work together to promote trade, increase prosperity and face the challenges to peace and security around the world," the message read.
This comes just days after May revealed that the UK will seek a transitional Brexit deal with the EU. She had then said that such an agreement would be needed for UK businesses to adjust to "simple practical matters", such as changing IT systems, but warned that such a deal should not be used to scupper Britain's exit from the EU.
Apart from Brexit, May in her message said that the country had "much to celebrate" in 2016. In this regard, she referred to the nation's Olympic and Paralympic success and the Queen's 90th birthday.
May also included a general message for Christians around the world. "As we gather with our friends and families at this time of year we proudly celebrate the birth of Christ and the message of forgiveness, love and hope that He brings."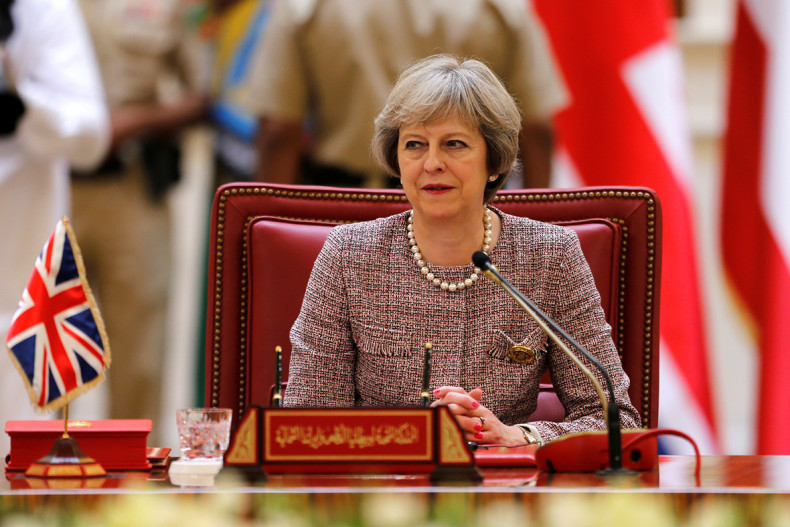 "We also think of Christians in other parts of the world who face persecution this Christmas and re-affirm our determination to stand up for the freedom of people of all religions to practise their beliefs in peace and safety," she was quoted as saying by the Telegraph.
The British Prime Minister also thanked members of the Armed Forces. In a separate message, she said, "There is no greater honour for me, as Prime Minister, than to work with so many of you: the extraordinary men and women who make up the armed forces of our United Kingdom.
"So as our thoughts turn to Christmas, I want to send you this personal message, to thank you on behalf of the whole country for everything you do for us; and to tell you just how much we appreciate the extraordinary sacrifices that you and all your families make, especially at this time of year."