Oh dear Theresa May, what confusion have you brought forth? In your Conservative Party Conference speech interspersed with unfortunate coughs, an unwanted comedic prank and background malfunctions, you started out by eulogising free markets and ended up talking (energy) price controls!
Prior to the speech, we saw talk of more intervention in the housing market with the Prime Minister forgetting perhaps that previous intervention has not made housing any more affordable. If anything, 'Help-to-Buy' etc. pushed prices higher still and none of these policies solves the UK's housing supply problem.
All against a backdrop of talk about leading the world into a new era of free trade. Populist politics? If all this chatter is just dam right confusing for the domestic populace, what must foreign investors think? Is the energy sector just the start of price caps?
This runs the risk of signalling a business 'unfriendly' country, the last description the UK needs, given the battle for business with a looming Brexit.
It all matters because the UK runs a current account deficit. In its simplest terms this means the country borrows from the rest of the world to finance itself. Since the Brexit vote, the UK hasn't suffered a great deal in terms foreign investors' interest, but if domestic politics gets too messy, this might change.
Two things can happen if foreign investors take fright; the country has less to spend which would at least mean slowing economic growth (possibly a recession) as the domestic economy adjusts to less external financing, or the pound necessarily weakens to entice foreign investors to keep pouring in money. The latter is the more likely and easier for the economy to deal with, which is not to suggest it is without some pain.
Inevitably, some will say this will lead to an export renaissance (again) and with it a narrower trade deficit. A narrower trade deficit is less of a weight on economic growth. Evidence since Brexit suggests this is not the case.
It is true that export volumes have risen and there is the not insignificant point that a great many UK companies do not take part in international trade anyway – so foreign exchange changes and to a point Brexit itself doesn't impact.
However, somewhere along the supply chain, there is likely to be some more expensive imports and this does raises cost pressures.
Note this from the latest IHS Markit services purchasing managers' index (PMI): 'the rate of input price inflation remained elevated by historical standards, attributed to higher import costs due to sterling's weakness as well as rising global commodity prices, notably for oil'.
And... 'Higher costs were often passed on to customers, leading to the largest monthly rise in average prices charged for goods and services since April and suggesting consumer price inflation could rise above 3% in coming months.'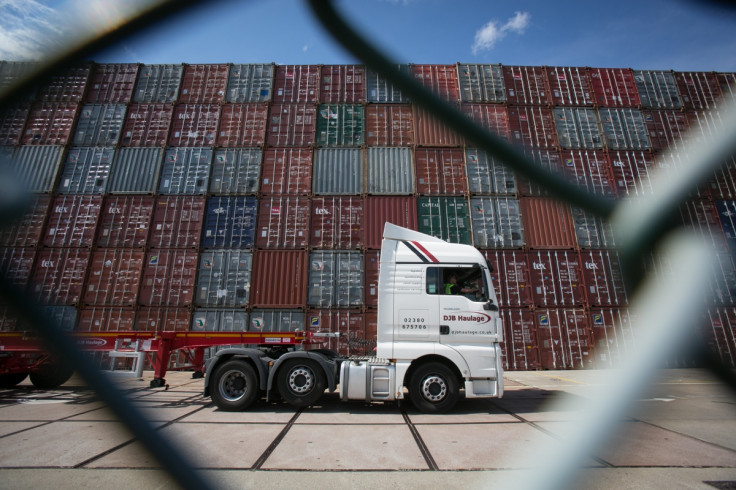 Some will point to the messy politics of the Eurozone, but the single currency bloc runs a collective large current account surplus. In other words, it lends to the rest of the world.
What serves to add to the confusion in the politics versus economics debate can be summed by Brexit (add the Scots and Catalonian independence movements too): Britain wants to distance itself politically from the EU, whilst desiring as close (if not closer) economic ties.
It is with some irony, therefore, that the desire for self-determination is the reason the Eurozone only has an economic and monetary union, not a political union.
Now there is talk via the Telegraph of 'ousting' the PM after her 'disastrous' headline Tory party conference speech.
If politics is about style, then the PM is in a lot of trouble. Economics is (partly) about signals and the substance of the speech sent out mixed messages at best. Matters look pretty bad for the PM here too.
---
Marcus Dewsnap is a research analyst at Informa Global Markets (IGM), which he joined in 2010. He primarily spends his time looking at the global macroeconomic landscape, monetary policy and the impact on global fixed income and foreign exchange markets, with a good dose of commodity markets thrown in. Prior to IGM, Marcus spent 10 years producing live business and financial TV programmes at CNBC and Bloomberg, during which time he also attained a masters degree with distinction in economics.
---