Prime Minister Theresa May will be asking internet companies to work towards identifying and taking down extremist content shared by terror groups within two hours in a summit that is to be held in New York on Wednesday (20 September).
May will be addressing top senior tech executives including Kent Walker, general counsel at Google; Monika Bickert, head of global policy at Facebook; and David Heiner, deputy general counsel at Microsoft. She will also meet Emmanuel Macron and Paul Gentiloni, prime ministers of France and Italy, respectively.
The Guardian cited a Home Office analysis that found Isis propaganda stays online for an average of 36 hours and 27,000 links with such extremist information were shared in the first 5 months of 2017.
May wants such information to be removed within 2 hours and she will be asking companies to develop the needed technology to make it happen, says the report.
The PM will be telling the companies: "Terrorist groups are aware that links to their propaganda are being removed more quickly, and are placing a greater emphasis on disseminating content at speed in order to stay ahead."
"Industry needs to go further and faster in automating the detection and removal of terrorist content online, and developing technological solutions that prevent it being uploaded in the first place," according to the report.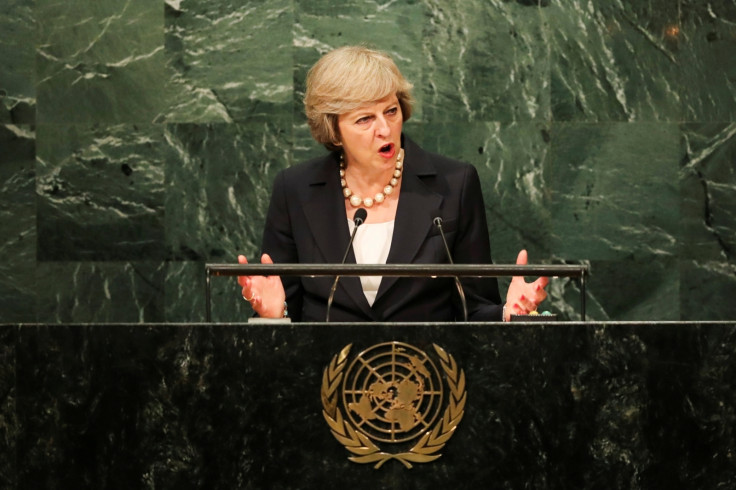 May will be focusing on terrorism in the speech she is to deliver and will say that "ultimately it is not just the terrorists themselves who we need to defeat. It is the extremist ideologies that fuel them. It is the ideologies that preach hatred, sow division and undermine our common humanity. We must be far more robust in identifying these ideologies and defeating them – across all parts of our societies."
Targets for scrutiny will be platforms where information can be readily disseminated like Twitter, sites where content can be stored, like YouTube, and aggregation sites like WordPress.
The report mentioned that most of the material that gets shared goes out rapidly in a starburst effect, meaning the initial and immediate spread is rapid and far-reaching. While internet companies are taking steps to curb this, the UK government believes that internet companies could do more, reports the Guardian.
It was reported that once a person shows a bit of interest in such materials, algorithms used by search engines keep directing them to similar content and that it was this "echo chamber" that internet companies need to break.