Theresa May wants to stop unemployed EU migrants from entering the UK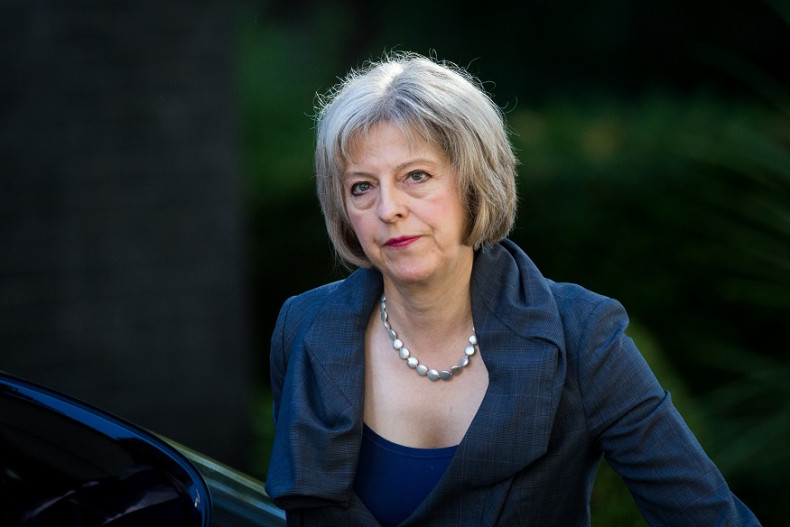 Home Secretary Theresa May is seeking to redefine the meaning of "free movement" in the EU to stop jobless migrants entering the UK. Theresa May says the policy should mean the "freedom to move to a job" and not to claim benefits in the UK.
Writing in the Sunday Times, she claims that this would be a return to the "original principle" of free movement within the bloc. "When it was first enshrined, free movement meant the freedom to move to a job, not the freedom to cross borders to look for work or claim benefits," she wrote.
"Yet last year, four out of 10 EU migrants, 63,000 people, came here with no definite job whatsoever," she added. "We must take some big decisions, face down powerful interests and reinstate the original principle underlying free movement within the EU."
Earlier this week, official data showed that net migration to Britain in the year to March reached an estimated 330,000 – the highest number on record and more than triple the Tories' target. The figure is 10,000 more than the highest recorded number of 320,000 for the year ending June 2005. May said the number was "far too high" and "simply unsustainable".
Dead refugees a 'wake-up' call
The home secretary also claimed that the migrant crisis which has hit new lows over the summer – 71 migrants including four children were found dead in a lorry in Austria just days ago – should act as a "wake-up" call for the EU. The UN says that more than 300,000 refugees and migrants have risked their lives trying to cross the Mediterranean from North Africa into Europe so far this year.
"The events of the summer have shown that the most tragic consequences of a broken European migration system have been borne by those at risk of exploitation," May wrote. "And the greatest beneficiaries have been the callous gangs who sell false dreams and trade on the free borders within the EU."
German Chancellor Angela Merkel had previously stated that free movement within the EU is a non-negotiable pillar. European countries, such as Greece and Italy, are struggling to handle the arrival of huge numbers of migrants and refugees from wars in the Middle East and North Africa, while Macedonia has declared a state of emergency. Meanwhile, Germany has stated that any Syrian arriving in the country will be automatically granted asylum as a refugee.