UK Prime Minister Theresa May has shocked many when she said that she would change human rights laws if they got in the way tackling terrorism.
Speaking to Conservative activists in Slough, May said she wanted "longer prison sentences for those convicted of terrorist offences." The prime minister went on to say she wanted to make it "easier for authorities to deport foreign terrorist suspects back to their own country."
"I mean doing more to restrict the freedom and movements of terrorist suspects when we have enough evidence to know they are a threat but not enough evidence to prosecute them in full in court.
"And if our human rights laws stop us from doing it, we'll change the laws so we can do it." May said. On a posting of the video from her official Twitter account, the caption read "I'm clear: if human rights laws get in the way of tackling extremism and terrorism, we will change those laws to keep British people safe."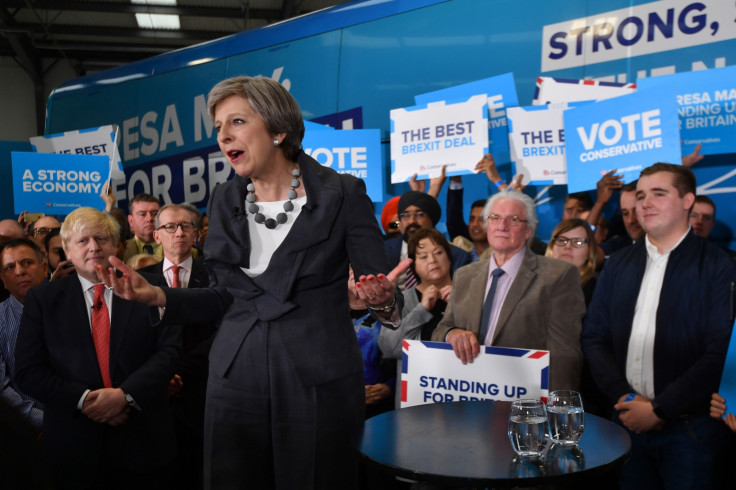 Though May roused cheers in her activist audience, many have reacted with horror at the statement. Philosopher A. C. Grayling wrote online that "May wants to tear up EVERYONE'S human rights - all 65 million of us - to deport some nutcase murderers. 'They won't change our ways' eh?"
Amnesty International called the prime minister's comments "reckless and misinformed."
"This is exactly the time that human rights must be protected and cherished, not attacked and undermined." the group added, going on to say "Human rights are there to protect all in society - that is just pure common sense."
Commentator and World War Two veteran, Harry Leslie Smith said that May had proven "that her strong and stable is really brutish and authoritarian. She leads us to darkness."