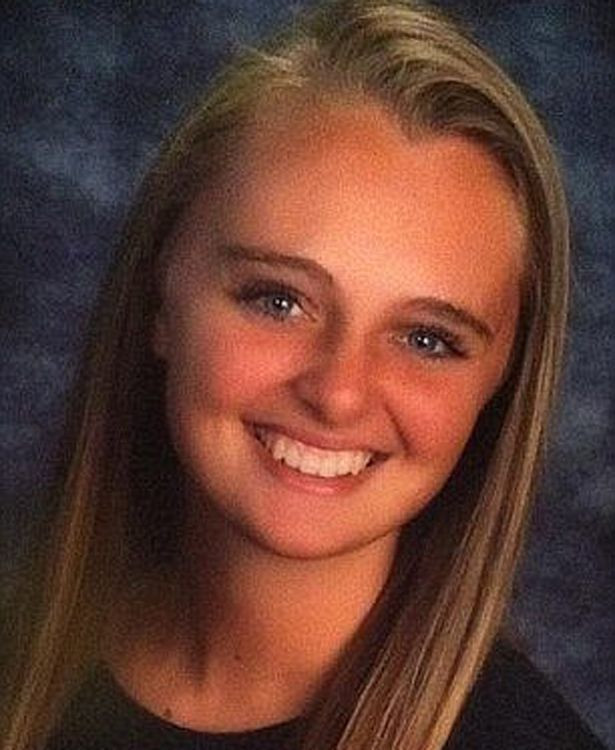 A woman is standing trial in Massachusetts accused of manslaughter after she sent dozens of texts to her depressed boyfriend urging him to kill himself.
Michelle Carter, 20, allegedly sent her vulnerable 18-year-old boyfriend Conrad Roy texts such as "The time is right and you're ready, you just need to do it!" in the days before his death.
After the pair exchanged hundreds of text messages, Roy was found dead due to by carbon monoxide poisoning on 12 July 2014.
He had battled depression and suicidal thoughts and was found dead in a Kmart parking lot a few miles outside Boston.
Prosecutors at Taunton Trial Court released transcripts of the text messages revealing they were still texting hours before Roy's suicide where Carter, 17 at the time, appeared to be criticising Roy for delaying his suicide.
"So I guess you aren't gonna do it then, all that for nothing ... I'm just so confused like you were so ready and determined," she said. Another time, prosecutors said she wrote to Roy: "When are you going to do it? Stop ignoring the question???? You can't keep push [sic] it off."
The court heard how they exchanged more than 20,000 text messages, more than 1,000 of which were sent in the days leading up to Roy's death.
The Washington Post reported that after Roy died Carter then texted a friend saying that she had been on the phone when he passed away. "I helped ease him into it and told him it was okay ... I could've easily stopped him or called the police but I didn't," she allegedly texted her friend.
At one point Roy said he wanted to go back to sleep and Carter suggested that "now" is the best time to do it because everyone was still sleeping. "Just go somewhere in your truck. And no one's really out right now because it's an awkward time," she said.
Carter stands charged with involuntary manslaughter and her legal team claim that she had actually tried to talk him out of killing himself and only began to support his suicide attempt when he confirmed he wanted to die.