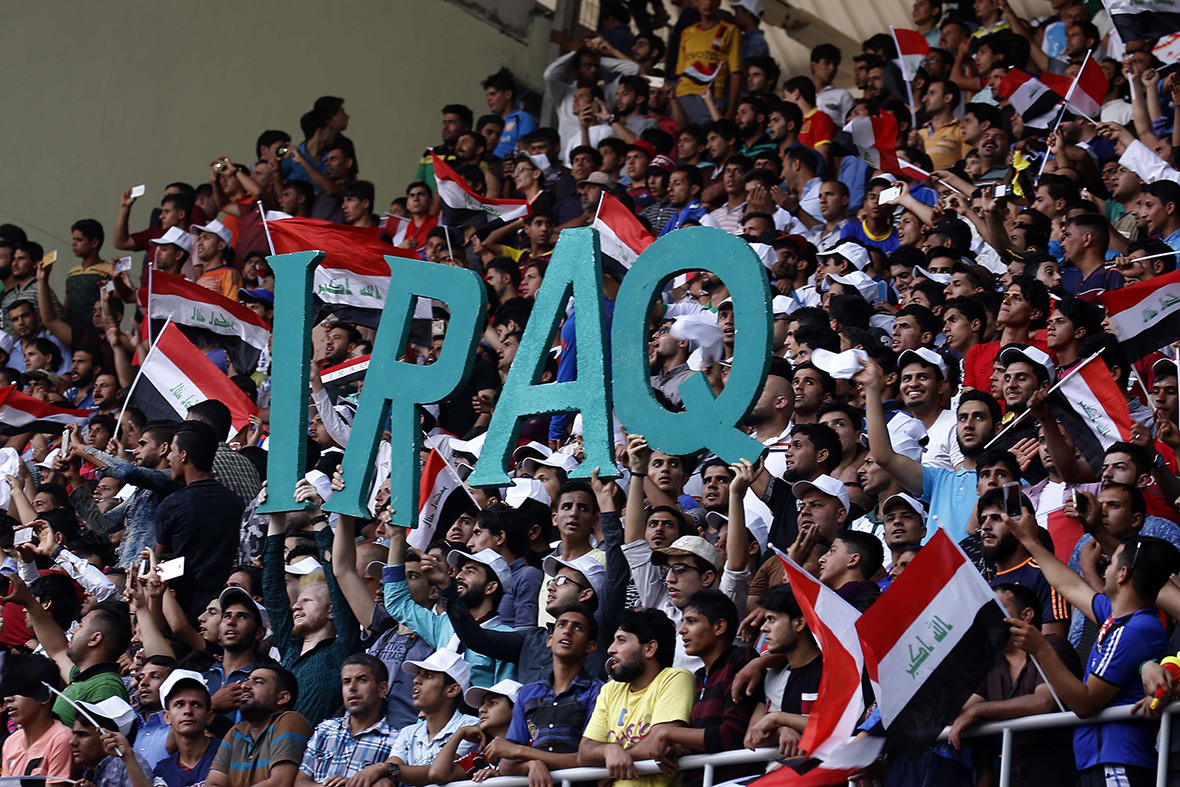 Standing on the sidelines of a Sunday training session at Karbala FC, Sahib Abbas Hassan is optimistic over the future of football in war-torn Iraq. Abbas, slim, greying and wearing a blue and black tracksuit, laughs and jokes as he recounts the events of a career that might have left others more solemn.
An international player from 1996 to 2001, Abbas's playing days were overshadowed by the decades-long dictatorship of Saddam Hussein. Iraq's football association, which had been one of the most successful in Asia and the Middle East, became a plaything for Saddam's capricious and brutal eldest son Uday Hussein.
When players failed to reach the World Cup finals in 1994, Uday imprisoned the squad and forced them to kick a concrete ball around the prison yard. After losses players would often be seen with shaved heads. Another favoured punishment were beatings on the soles of feet.
Abbas remembers the beatings clearly, although he was never forced to kick a concrete ball. "We were unable to play well because we were under pressure. [Uday Hussein] would punish us if we lost. If we lost just one game they would jail us. If we performed poorly in a match they punished us," he says. "They beat me, they punched me in many jails in Iraq."
The absurdity of these punishments is not lost on the coach. "We were among some of the most punished players by the Saddam government because we lost so many matches," he says with a laugh and a shrug of his shoulders.
Uday Hussein's grip on Iraqi football marked the beginning of the country's fraught relationship with the sport's governing body, Fifa. After the country emerged from invasion in 2003, before falling into a series of protracted civil wars, the international footballing body enforced a near-constant blanket ban on international matches being played in Iraq.
After two years of a desperate battle against the Islamic State (Isis) and with the country's second city of Mosul still under militant control, 2017 seems an unlikely point for a return from the footballing wilderness. However, in Karbala, in the country's southern Shia heartlands, coaches and officials feel the winds of change are about to blow through the sport.
Iraq's Ministry of Youth and Sport has launched a nationwide campaign to bring international matches back to Iraq. "Football is our life, let us live," read its posters. Some of the adverts published by the ministry personally thank Gianni Infantino, the head of FIFA, in advance for lifting the ban.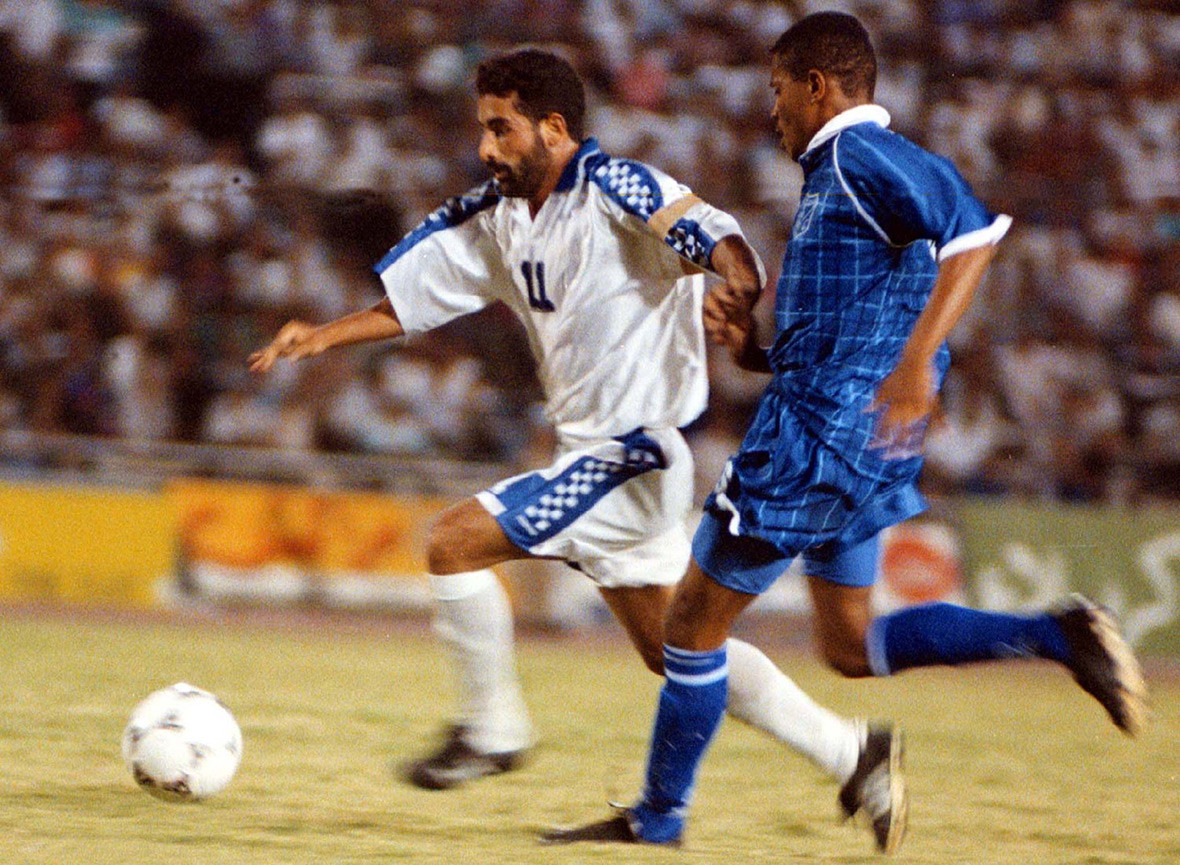 At the centre of the Iraqi government's campaign is Karbala International Stadium, a 30,000-seater venue and the centrepiece of a sports city worth $95 million (£76 million). The 315 square kilometre complex includes a 2,000 capacity athletics stadium, a new hotel and a training ground for Karbala FC. The facility is one of the stadiums the Ministry of Youth and Sport is hoping will host international friendlies.
The change from Karbala FC's previous 4,000 capacity stadium is stark. On a cold but clear day in early December the stadium, with its red and yellow seating, looks world class. The pitch is immaculate. The screens and sound system at the facility have been supplied by Phillips and Bosch. Karbala's team name is spelled out in the stands in English, giving no doubt as to who it is meant to impress.
As far as officials at Karbala are concerned, the arrival of a delegation from Fifa to inspect the grounds is imminent. Construction workers are making a few cosmetic changes to the stadium, which held its first game in May 2016. They also expect Fifa to visit stadiums in Kirkuk and Basra. Importantly, all three cities were left almost completely unsullied by the Isis advance in Iraq.
Fifa has confirmed it is considering match conditions in Iraq and whether it will lift the international ban. "We can confirm that following a request by the Iraqi FA, Fifa will review the security and safety situation in Iraq to determine whether the current conditions allow for international football matches to be resumed in a safe environment," the body said in a statement. However, it would not comment further on when a delegation might be sent to the country.
Ali Hassan, from Iraq's Ministry of Youth and Sport – which is overseeing the stadium in Karbala – says the stadium is an example to the world that Iraq can conceive and execute sports projects to an international standard.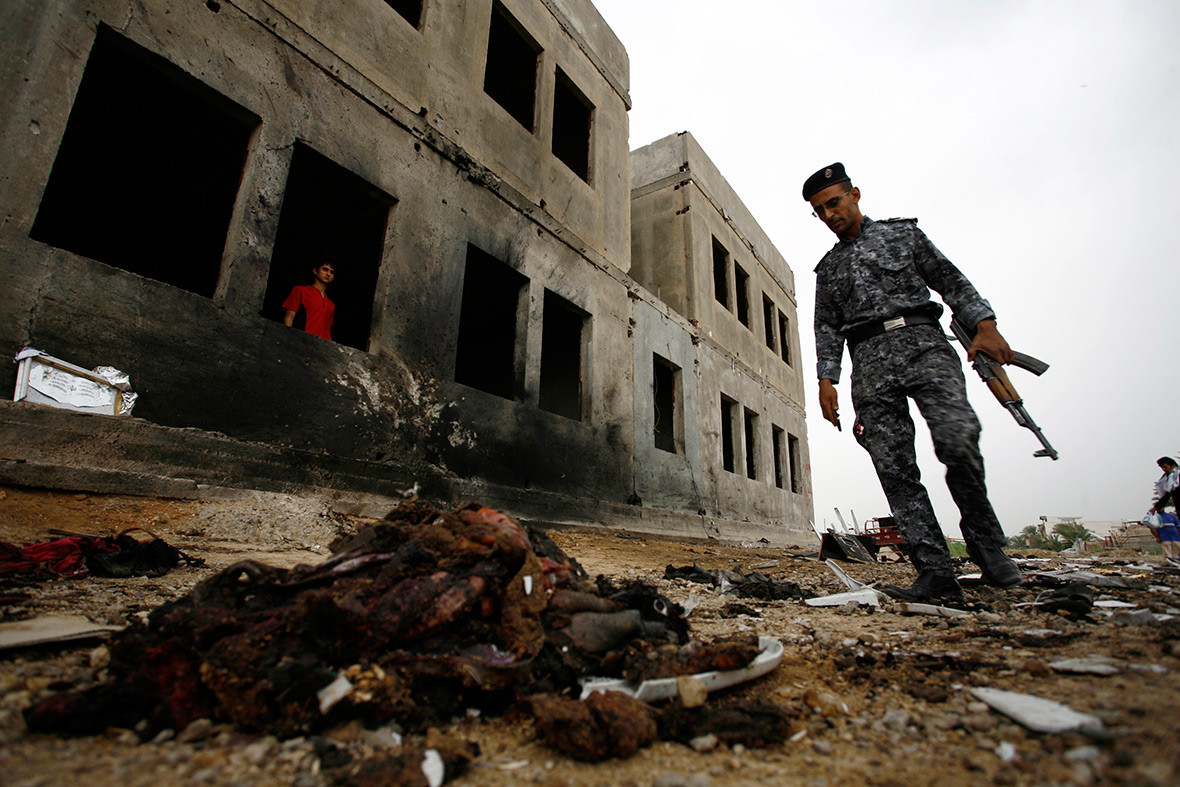 "Everyone in Iraq wants to know that other international teams are able to play in the country. People attending is very important to encourage our players to do well," Hassan says. More than this, he feels the vote of confidence from Fifa would be a gesture towards peace in the country. "Fifa must participate in the peace," he says. "Football is part of the peace effort in Iraq and all people in Iraq play football."
The sentiments are echoed by Ali Shams al-Dine, the head of Karbala's FC's youth programme. He says the Iraqi national team has the power to unite the country, regardless of religious sect or ethnic group. "These things unite Iraqis. Sunnis, Shia and Kurds come together and support one team. Karbala FC field Shia players, Sunni players and foreign players," he says.
Despite the optimism of officials, incidents in Iraqi football's more recent past are also a source of concern. In March 2016 a suicide bombing at an amateur match in Iskandriya, just south of Baghdad, killed 41 and injured more than 100. In images of the aftermath of the attack, which was later claimed by Isis, the ground's goalposts were left smeared with blood.
The Iraqi premier league and its international squad also need to recover from two years of violence in the country. With vast swathes of the nation occupied by Isis group after its rapid advance across northern Iraq in the summer of 2014, many clubs had to relocated to Baghdad. The international team's players were drawn from provinces across the country. Iraq's international stars had to train and play with family members and loved ones under the oppression of Isis rule.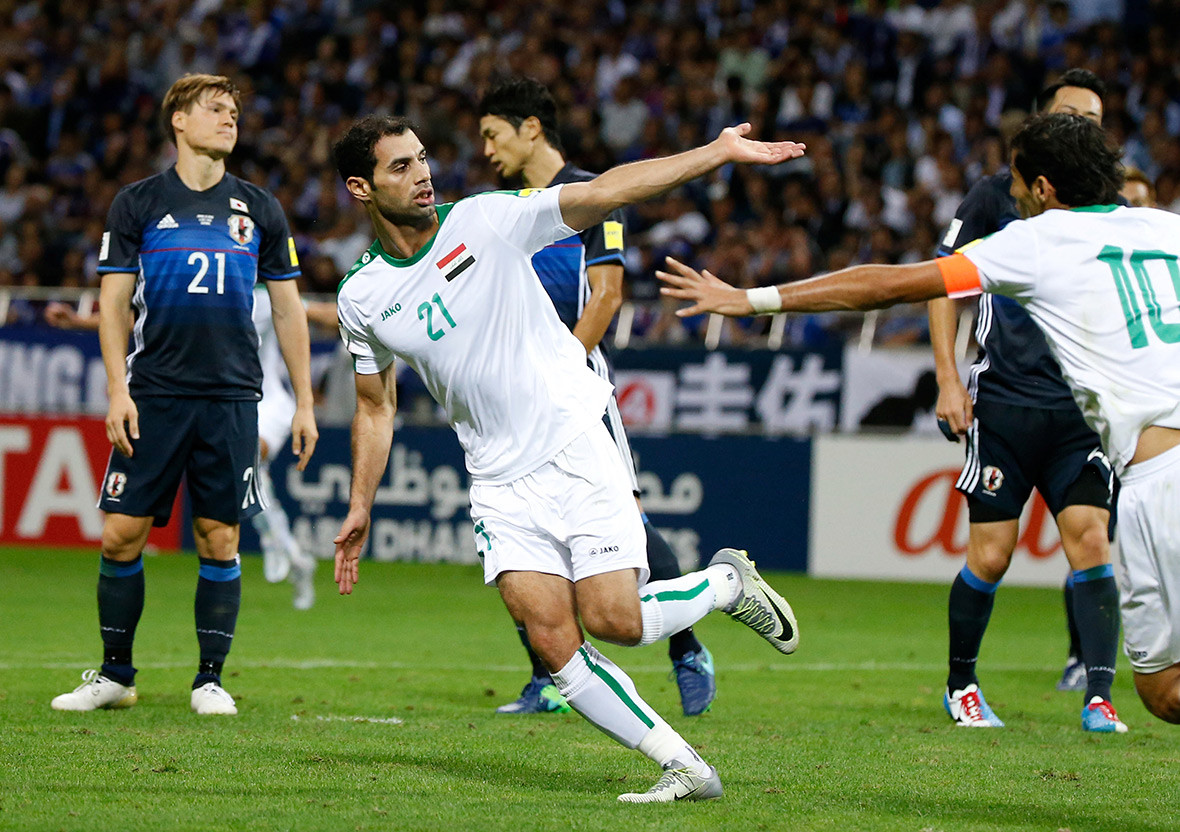 Salim Awda, a Karbala FC coach and the coach of Iraq's five-a-side team, said repairing the wounds inflicted on the nation's football by Isis remained a challenge. "Now all these facilities, all these stadiums are not working. Saladin, Mosul and Ramadi have some of the most famous clubs. We feel dreadful for those clubs and we hope to return and play with them," he says.
"Some [in the national team] were Christians. With our help they have come to live in Baghdad and participate with our national team," Awda says. "Other players are from Mosul. Many left their teams because of the suffering of their families."
Despite the obstacles, all those involved in Karbala FC and the new stadium remain optimistic that Iraqi football is in its best position for years. "In Saddam's time we were unable to travel by plane. We used to go by bus to Jordan and from Jordan we could fly," Sahib Abbas says.
"Now things are much better. we have many local stadiums. We are free right now. We are able to travel from country to country."
Callum Paton travelled to Iraq courtesy of the Ramadhan Foundation in the UK and the Shrine Al-Ataba Al-Husayniya in Iraq.