Spanish police have arrested ten young people, eight of them minors, for stealing 24 iPhones with a value exceeding €23,000 (£19,500, $24,300). The thieves are alleged to have bitten through security cables securing the devices.
According to the Madrid Police Department, the suspects were caught "red handed" by CCTV appearing to show them taking phones from a well-known Apple shop in the Spanish capital city.
Police say pictures show members of the gang "biting the security cable that anchors the terminal to the exhibition table". Having weakened the cable with their teeth, the youngsters are then accused of discreetly ripping the phones from the table and leaving the store.
The crimes took place over a period of two months. An investigation was opened in late 2016 after staff alerted authorities to the disappearance of a number of phones from the store, according to El Mundo.
All the juvenile members of the group have now been incarcerated. A judge has issued a restraining order of 100m from the store for the two arrested adults.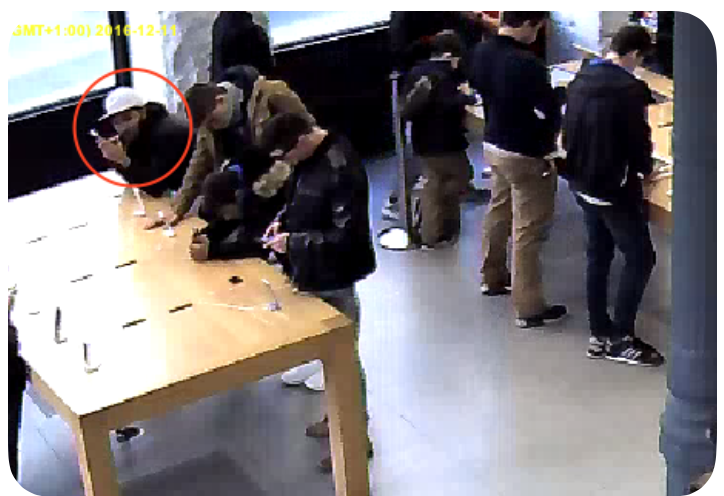 Meanwhile, reports have emerged that Apple's 2017 iPhone could be priced well over $1,000 (£796). The next iteration of the smartphone will mark the device's 10th anniversary . The upcoming iPhone, which is expected to be called the iPhone 8, will feature an OLED edge-to-edge display.