Who is Kim Jong-nam? One time North Korea heir turned 'assassinated' playboy
Profile of Kim Jong-il's eldest son following his reported killing at Malaysian airport.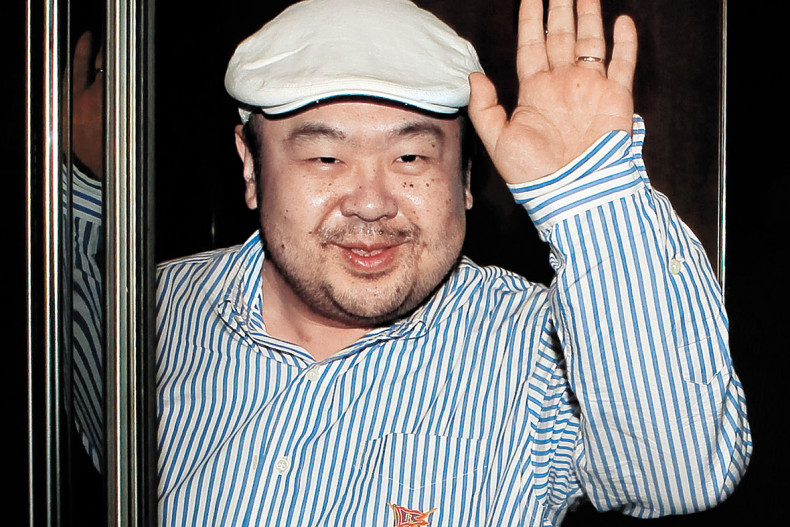 Kim Jong-nam, the half-brother of North Korean leader Kim Jong-un, has reportedly been assassinated following a "poisoned needles" attack in Malaysia.
The 45-year-old eldest son of late Supreme Leader leader Kim Jong-il is said to have been killed at Kuala Lumpur International Airport by two women, believed to have been North Korean operatives, before both suspects fled to the scene.
Despite at one time being the heir apparent in North Korea, Kim has been banished from the secretive state for the past two decades and has become an outspoken critic of the country's passing down of power between the family.
Here, IBTimes UK looks at the life of the 45-year-old who went from potential dictatorial leader to living a Playboy-esque lifestyle at five-star Chinese hotels and casinos.
Who is Kim Jong-nam?
Born on 10 May 1971, Kim is the first born son of former North Korean leader Kim Jong-il. He and current leader Kim Jung-un are half-brothers, with different mothers. Kim's mother is said to be South Korean-born actress Sung Hae-rim who died in Moscow in 2002. His extramarital birth was said to have been kept a secret from Kim Il-sung until he was four years old.
Why did he fall out of favour in North Korea?
For several years, Kim was seen as the heir apparent and future leader of North Korea. He was handed senior roles in the country's Ministry of Public Security, as well as reportedly being made given a job as DPRK Computer Committee.
However, in 2001 he was arrested in 2001 at Narita International Airport for travelling on a forged passport during a botched attempt to visit Tokyo's Disneyland. He was travelling with two woman and a four-year-old boy, said to be his son.
Then incident resulted in his father cancelling a trip to China out of embarrassment and disowning his child. According to Japanese media, Kim had made several trips to the country prior to his arrest as far back as 1995, including becoming a "a familiar figure" at some of Tokyo's bathhouses in the red light districts.
Kim insisted that he was disowned by his father after he pushed for reform in the country following his education in Switzerland. He said in an email to Yoji Komi, an editor at the Tokyo Shimbun newspaper: "After I went back to North Korea following my education in Switzerland, I grew further apart from my father because I insisted on reform and market-opening and was eventually viewed with suspicion.
"Then my half brothers Jong-chol and Jong-un and half sister Yo-jong were born and his adoration was moved on to them."
Where did he go after North Korea?
After effectively getting banished from his homeland, Kim was said to have spent several years in Micau – a former Portuguese-run enclave which returned to China in 1999.
According to a report in the South China Morning Post in 2007, Kim spent long periods living in five-star hotels in Macau while his family lived in a villa. It said: "He has often been spotted dining and drinking in Macau restaurants and gambling in casinos and on slot machines."
He was also spotted in countries such as Singapore, Indonesia, and France.
During the years he has given sparing media interviews in which he described having no desire in returning to lead the country.
He told Japan's Asahi TV in 2010, before his father's death: "Personally I am against third-generation succession. I hope my younger brother will do his best for the sake of North Koreans' prosperous lives."
However, Yoji Gomi claimed in 2012 he had spoken to Kim several times while researching a book about the family and claimed Kim was reportedly not confident in his half-brother's abilities to take over as leader of the secretive state.
He said: "[Kim] sees his brother failing. He thinks [Kim Jong Un] has a lack of experience, he's too young, and he didn't have enough time to be groomed. Those three reasons are why he thinks he'll fail."