Chelsea fans' view: Jose Mourinho's side aren't perfect yet, but they're close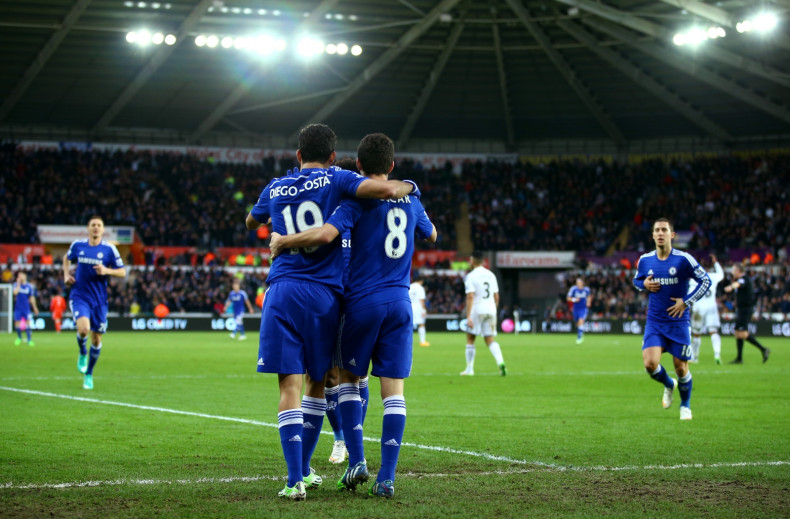 Chelsea's 5-0 rout of Swansea last Saturday was in Jose Mourinho's words "perfect". But whilst it is true to say that the football Chelsea played on Saturday was very good and highly entertaining to boot, could it really be described as perfect?
This season, when Chelsea have scored early, we have seen the confidence flow through the veins of players who have an abundance of talent and creativity, but perhaps on occasion can also be mentally fragile. On Saturday we saw the confident version - 1-0 up inside a minute, and 4-0 up within 35 minutes. Swansea were simply blown away.
It reminded me of Germany's first-half performance against Brazil in the semi-final of last year's World Cup. The style exhibited by Chelsea was not dissimilar – power, pace, creativity and deadly counter-attacking football with a clinical edge.
Allied to this was the mesmerising build-up play. In one spell Chelsea retained possession for a full three minutes, stringing together 60 passes in the process. Many times this season Chelsea have fallen at the final hurdle by trying to walk the ball in to the net – massively frustrating for most Chelsea supporters who have long derided Arsenal and Barcelona's tiki taka style of play. The fundamental difference on Saturday was the purpose with which Chelsea aimed to finish off such impressive build-up.
Clearly Jose Mourinho had spent a rare uninterrupted week on the training ground, drilling in to the players the need for end product. Recently they have not been shooting enough, but on Saturday this changed. Shots were raining in on Swansea's goal throughout the match. Admittedly not all of them found their target with Willian hitting the woodwork twice, Matic putting one over the bar, Hazard having a good effort saved and Oscar missing another goal of the season contender by a whisker. But on a day when Chelsea had at last found their shooting boots it hardly seemed to matter.
'At it'
At the heart of this was Chelsea's desire to be 'at it' from the first minute, and I have no doubt that Jose had also spent the week explaining the need to press the opposition and win the ball back as quickly as possible. By doing so, they didn't give Swansea a sniff, and in the process provided the foundation for a performance full of sexy football.
But was it perfect? Well not really, in all honesty. Swansea brought about their own downfall to a certain extent by playing Sigurdsson in a deep midfield role to which he was wholly unsuited. They compounded this by trying to match Chelsea's possession football rather than getting in their faces and rattling them. Added to that, Chelsea could and perhaps should have scored half a dozen more goals, rather than managing the game in the second half with an eye on forthcoming fixtures.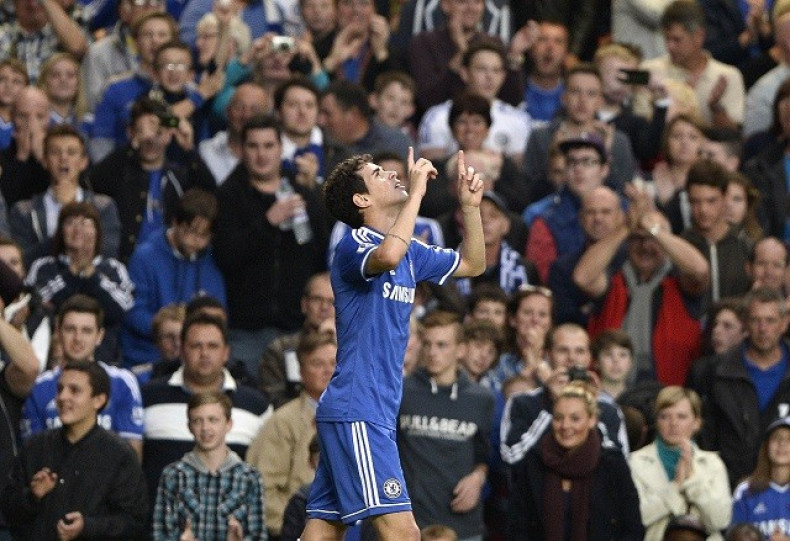 Whilst the search for perfection may prove elusive, there is no doubt that we are seeing some of the best football played by a Chelsea side in living memory. Some of the football played by Ancelotti's double-wining side was fantastic as the number of high-scoring victories bear testament. That side was more direct though, and arguably didn't have the creativity and guile of the current side.
I also remember some of the football played by the Vialli side of the late 1990s when Zola was in his pomp, and even further back John Neal's side of the mid-eighties played beautiful attacking football with pacey wingers and deadly strikers. And of course let us not forget the Kings of the Kings Road with Ossie, Charlie Cooke and Alan Hudson in full flow.
Ultimately it is virtually impossible to make realistic comparisons between teams and eras, and many choices will be entirely personal. Right now the style of football being played is a joy to watch and there should be no argument about that, even if it is perhaps, not yet perfect.
One thing I am slightly suspicious of is Jose's assertion that Chelsea were perfect on Saturday though. This man is the living, breathing embodiment of a perfectionist and I simply do not believe that he will rest until he is satisfied with his team and their achievements, and even then I doubt he will be.
Mourinho was an amusing sight on the touchline on Saturday. With his side ripping Swansea apart and playing exhibition football, he constantly berated them for any perceived mistake, errant shot, missed tackle or wayward pass. If you were a Chelsea player on Saturday, you might be forgiven for thinking that you were in fact losing 4-0 rather than winning by the same scoreline.
Personally I loved Jose's grumpiness. He is driven and wants his players to strive for perfection too. He seemed to be laying down a marker for Man City: we will demolish Swansea and improve our goal difference and stretch our lead to five points, now let's see what you can do. It worked as City lost 2-0 at home to Arsenal the following day, which now puts the match between Chelsea and Man City in a couple of weeks' time in a completely different perspective.
So, don't believe Jose when he says Chelsea are perfect. The man is on a mission, a mission to prove that he can create a team that plays blistering, creative football as an antidote to the machine like functional football of previous Mourinho incarnations. And the embodiment of such perfection in Jose's mind is and always has been trophies.
If Chelsea win a clean sweep of trophies playing the kind of football we saw against Swansea, then and only then might we be able to use the word perfect to describe them. In the meantime, every Chelsea supporter will definitely be enjoying the ride!
David 'Stamford Chidge' Chidgey presents the award winning Chelsea FanCast TV show and podcast which can be seen every Monday at 19.00 on chelseafancast.com or You Tube or heard at mixlr.com/chelsea-fancast/ or downloaded from ITunes. Follow us on twitter @StamfordChidge and @ChelseaFanCast