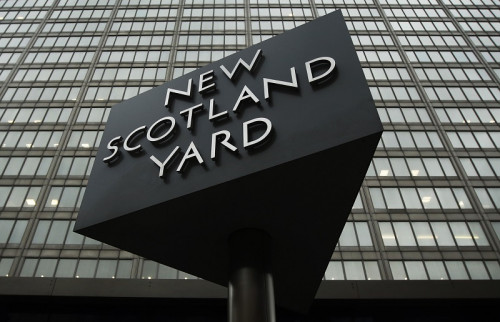 A third of people said they trusted the police less in the wake of Mark Duggan's shooting, Operation Yewtree and the Plebgate Affair, according a OnePoll survey of 2,000 respondents.
Two-fifths of the public believe police in the UK are corrupt, according to the poll, which was conducted for the ITV programme, Can We Trust The Police?
The results revealed one in five felt the police were not on their side, while 18% of those surveyed said they would not report an issue to the police or ask for help.
In August 2011, Mark Duggan was shot and killed by police who stopped a taxi, in which he was travelling through Tottenham, north London. His death triggered widespread protests, riots and looting across the country.
In an inquest in January 2014, the jury found that the 29-year-old had been lawfully executed. They arrived at a majority verdict of eight to two, although it was revealed Duggan had likely not been armed at the time of the shooting.
Critics accused the police of failing to cooperate with the investigation into Duggan's death and a previous poll conducted during the inquest revealed just half of those surveyed still had faith in officers.
The poll showed that 26% disagreed with the statement "I trust the police". Around 50% agreed, although it was revealed officers had become more forceful.
In addition, 40% said they thought officers were quicker to resort to force on suspected criminals than a decade before.
The ITV programme, which will air on Thursday evening, features an interview with Manizhah Moores, the sister of Bijan Ebrahimi. He was beaten to death and his body set on fire by a neighbour outside his home in Bristol in July 2013, after being wrongly branded a paedophile.
On Thursday, an inspector was cleared of allegations of gross misconduct over the death of Ebrahimi. According to reports, the victim had repeatedly called Avon and Somerset police for help.
Five other officers remain under investigation by the Independent Police Complaints Commission for allegations of gross misconduct.